11th October 2021
Orthopedic Flip Flops: Benefits and Features To Look For
Dr. Devan Patel, PharmD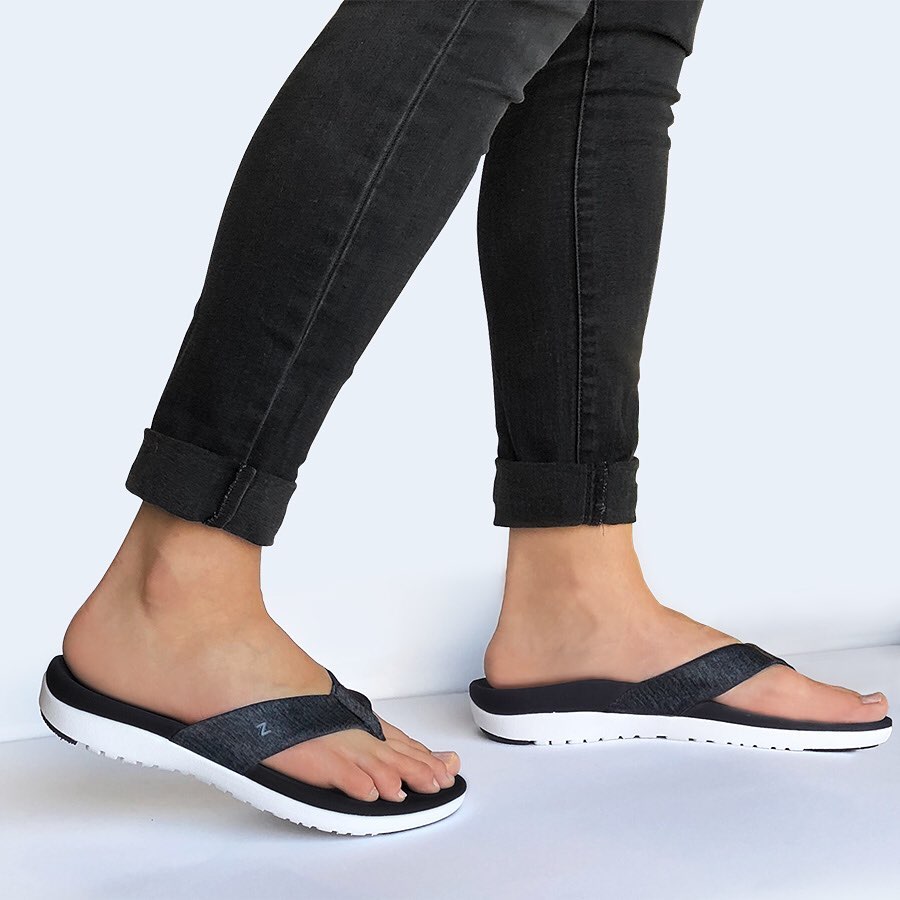 In today's world, as responsibilities are increasing with their problems related to health are also increasing day by day. Most people are facing health issues and body problems. Spine problems are one of them that many men and women are facing.
In this article, we will focus on helping you know more about orthopedic flip flops including why you may want to wear them, the benefits of orthopedic footwear, and what features to look for to choose a good pair.
Foot problems that may benefit from orthopedic footwear
There are many foot-related problems like an ankle sprain, pain and itching in walking, plantar Fasciitis, inability to walk long distances due to heel pain, common toe deformities, and ankle sprain. In such cases, orthopedic flip flops can be a good option for you.
Why wear orthopedic flip flops?
They are designed for the supportive foot bed.

They have extra depth which is good for feet conditions and problems.

This footwear affects not only your health but the entire body.

By using these orthopedic flips flops, you will get relief from your pain and stress.
Benefits Of wearing orthopedic flip flops
They provide superior bend support and cushioning the heels.

These flip flops also help to correct your foot conditions and make them in absolute posture.

People who are diabetes patients can get benefit from these flip flops

They are easy to wear and comfortable.

You will not face any harsh issues by wearing these slippers.

These flip flops allow your feet to breathe properly.

Orthopedic Flip flops keep your feet and well supported.
Features of orthopedic flip flops
A cushioned-shaped heel is better for stability and heel protection.

Comfortable Straps padded straps that may or may not be adjustable.

Foam Supportive Midsole absorbs shock on impact.

Good stability control features to prevent excessive pronation.

Good orthopedic flip flops are durable, and a slip-resistant outsole should make from rubber.

A comfortable padded or cushioned foot bed.

Supportive and stabilizing foot bed offers good arch support and bounces back.
Additional benefits of orthopedic flip flops
Start wearing the supportive and protective footwear.

You can also try this: Roll the bottom of your foot on a tennis ball to massage and stretch your tissues.

Flip flops are not ideal for extensive walking or hiking activities.

You can place ice on the areas of your feet where you are facing pain and stress.

You can do some yoga and exercise to heal the foot ailments and pain.
Alternatives for foot pain
You can try boat shoes

If you do not want to use orthopedic flip-flops, then you can try sneakers. They will give you full support and comfort.

You can use a natural supplement called PodiVite to help with pain, inflammation and ease plantar fasciitis.*  
How to choose the best orthopedic flip flops
Foot bed Type: An Orthopedic Flip Flop will feature a curved and anatomically designed foot bed with lots of cushioning rather than a flat foot bed.

Width: Most orthopedic flip flops will feature a broad foot bed, especially in the toe region, or at the very least come in wider width choices.

Slip-Resistant And Durable Outsole: Excellent quality orthopedic flip flops should have a slip-resistant and sturdy outsole. In terms of outsoles, rubber is the finest option.
Look for orthopedic flip flops with these features:
Flip flops should be of the right size according to your feet, and without any doubt, orthopedic flip flops can offer you good support and comfort. They should have additional straps. There should be the correct amount of bend. They should provide better arch, heel, and ankle support. When you feel the necessity of flip-flops, then only use them.
*These statements have not been evaluated by the Food and Drug Administration. These products are not intended to diagnose, treat, cure or prevent any disease.