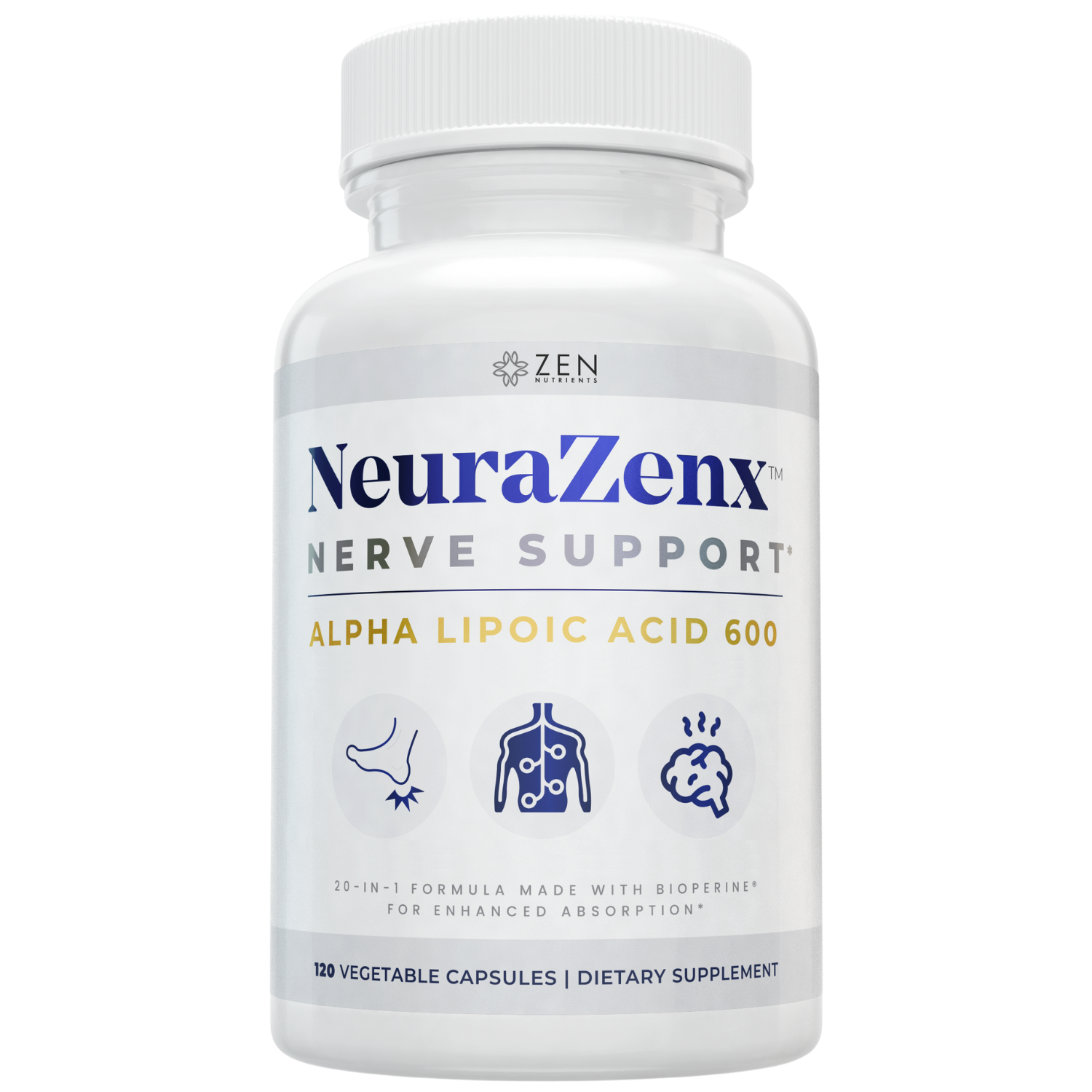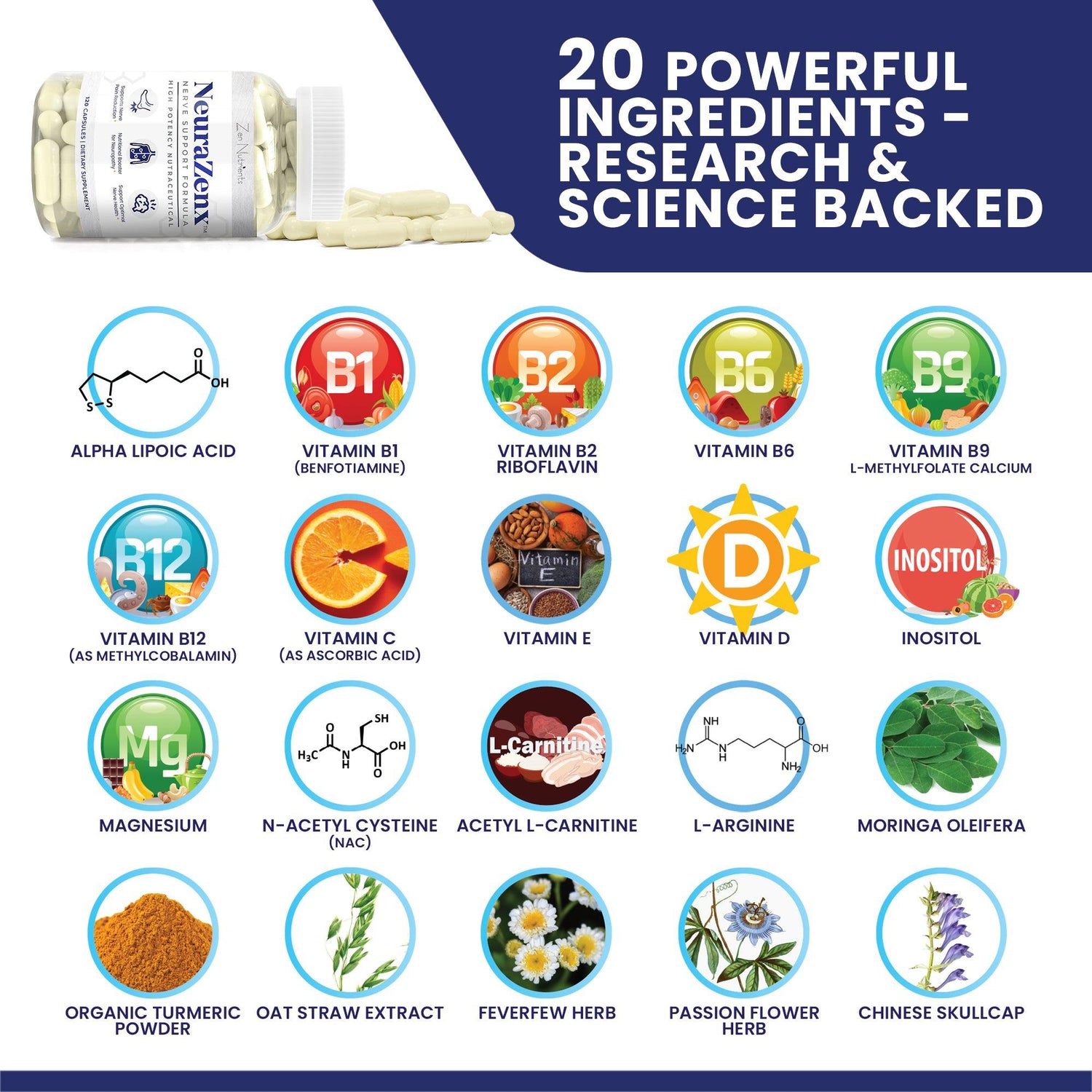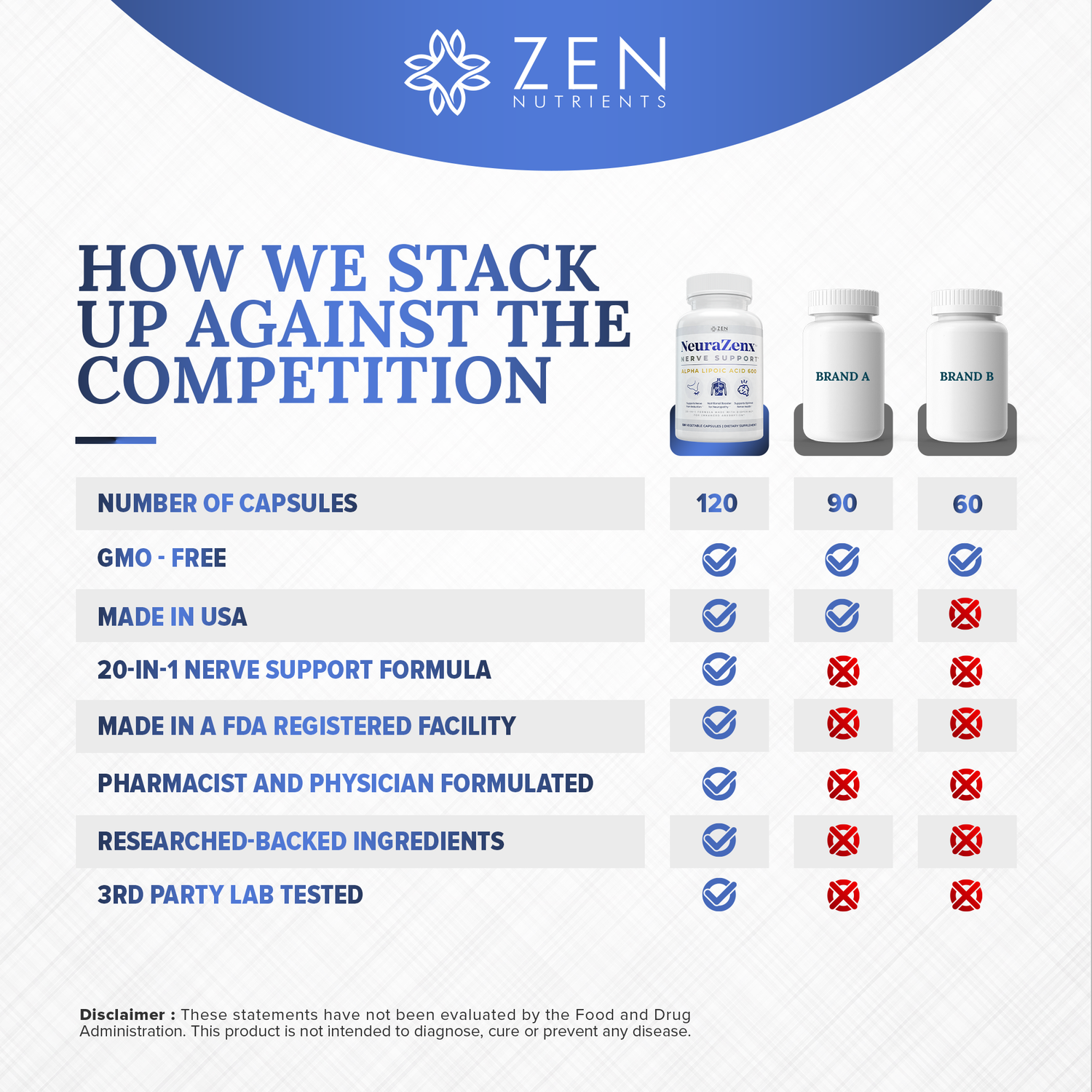 Neurazenx® Nerve Support & Peripheral Neuropathy Support Supplement
Supports Nerve Discomfort*
Nutritional Booster to Support Neuropathy*
Promotes Optimal Nerve Health*
Supports Peripheral & Diabetic Neuropathy*
100% Money Back Guarantee
Free Domestic Delivery Over $30
#1 Most Comprehensive Nerve Support Formula* | Non-GMO| Gluten Free | Made in the USA | Veg Caps | 120 count 
"I am glad to report that Neurazenx®works. The ingredients are carefully blended to Ease nerve pain and numbness. I was happy to see a propriety blend of vitamins And minerals especially a good dose of alpha lopoic acid and high doses of Vitamin B. This is my second bottle of Neurazenx® because it has helped my condition. Also glad to see that it made in America."

Reviewed in the United States on January 24, 2022

Curt Berman
Read More
Neurazenx® Testimonial Video
FEATURED IN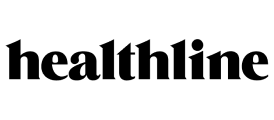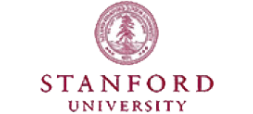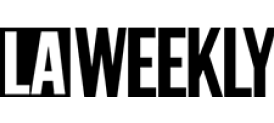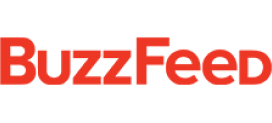 Zen Benefits.
#1 Most Comprehensive Neuropathy Support Formula*
Premium Quality Ingredients
Alpha Lipoic Acid
Vitamin B1 (benfotiamine)
Vitamin B2 Riboflavin
Vitamin B6
Vitamin B 9 L-Methylfolate calcium
Vitamin B12 (as methylcobalamin)
Vitamin C
Vitamin E
Vitamin D
Inositol
Magnesium
Acetyl l-carnitine
L-Arginine
Moringa Oleifera
Organic Turmeric Powder
Oat Straw Extract
Feverfew Herb
Passionflower Herb
Chinese Skullcap
For Neuropathy Support and Nerve Discomfort Support*
Frequently Asked Questions
Neurazenx® is created by clinical pharmacists and physicians to support nerve discomfort. It's formulated to provide key nutrients required to support nerve damage repair.* It contains 20 research backed pharmaceutical-grade ingredients that support diabetic neuropathy and peripheral neuropathy.*
According to research, having a deficiency with key nutrients such as alpha lipoic acid, thiamine, and vitamin B12 can directly lead to neuropathy and there is some evidence that these supplements may help support conditions such as diabetic and peripheral neuropathy.*
Yes, absolutely. We use bioavailable, organic and pharmaceutical-grade ingredients in our formula to optimize absorption. Our formulas are made in a state-of-the-art USA-FDA registered facility following Current Good Manufacturing Practice (CGMP), using Non-GMO ingredients. Rest assured, our premium supplements are also 3rd party tested to ensure quality, safety and compliance. Neurazenx® is also 100% vegetarian and 100% vegan.
Neurazenx® is used to support symptoms of peripheral neuropathy, diabetic neuropathy, fibromyalgia, shingles, trauma, sciatica, Guillain-Barre, and lupus.*
Neurazenx® is a natural supplement that does not require a prescription.
Yes, it works in combination with other prescription products to support nerve discomfort.
The key ingredient in Neurazenx® is alpha lipoic acid which plays a vital role in the performance of many of your body's functions especially with regard to the metabolism of glucose.* It is both a powerful antioxidant and helps produce energy from blood sugar.* Clinical research has also demonstrated that alpha lipoic acid may improve the flow of blood to the nerves allowing them to use energy more efficiently.* In combination with other key ingredients, Neurazenx has a synergistic effect to improve outcomes.*
Neurazenx® is formulated by clinical pharmacists and physicians. It contains essential ingredients, vitamins and natural antioxidants shown to support neuropathic symptoms like tingling and burning.* Neurazenx® has 20 ingredients including 1200 mg of alpha lipoic acid, a key ingredient in the formula. Several other brands only have 300-600 mg per dose, which is not adequate enough to work effectively.
Yes, Neurazenx® can easily be opened and mixed into drinks, smoothies and/or food.
Take 2 capsules with 8 oz of water with or without food, once daily for one week. After one week, increase the dose to 2 capsules twice daily to get the maximum dose. You must use Neurazenx® for 3 consecutive months to get the maximum value since this is the time recommended to support the rebuild of nerve endings.* Take Neurazenx® like a daily multivitamin to maintain good nerve health.*
Clinical Research
Our clinical research team have conducted an independent ingredient review and have compiled several clinical studies with the results to demonstrate the ingredient effectiveness to support and help improve health.*
Customer Reviews
Write a Review
Ask a Question
01/12/2023
Julie E.

United States
Review of product
I have been using this product for 2 months. A customer of mine told me about it and said, "it got rid of her pain and really helped her". I asked my pain doctor if I should buy it and he approved it. Also, I had surgery on my C4-C5 vertebrae. My vertebrae was being compressed as well as from pressure from my arthritis on the front and back of my spine. I'm 8 weeks out from my surgery and I'm am healing incredibly. I'm so glad I had the surgery as am I'm happy that I'm taking this product. My only complaint is that it is not sold in a larger quantity.
Hi, thanks for your review. We are prideful on our quality and commitment to your health. Happy Healing!
11/25/2023
John F.

United States
Same as all the rest !
I've tried so many supplements and creams. . .some cheap, some expensive...None of them, (including this one), can put a smile on my face!
09/06/2023
Arvid D.

United States
results
easy to take, have not noticed any difference yet.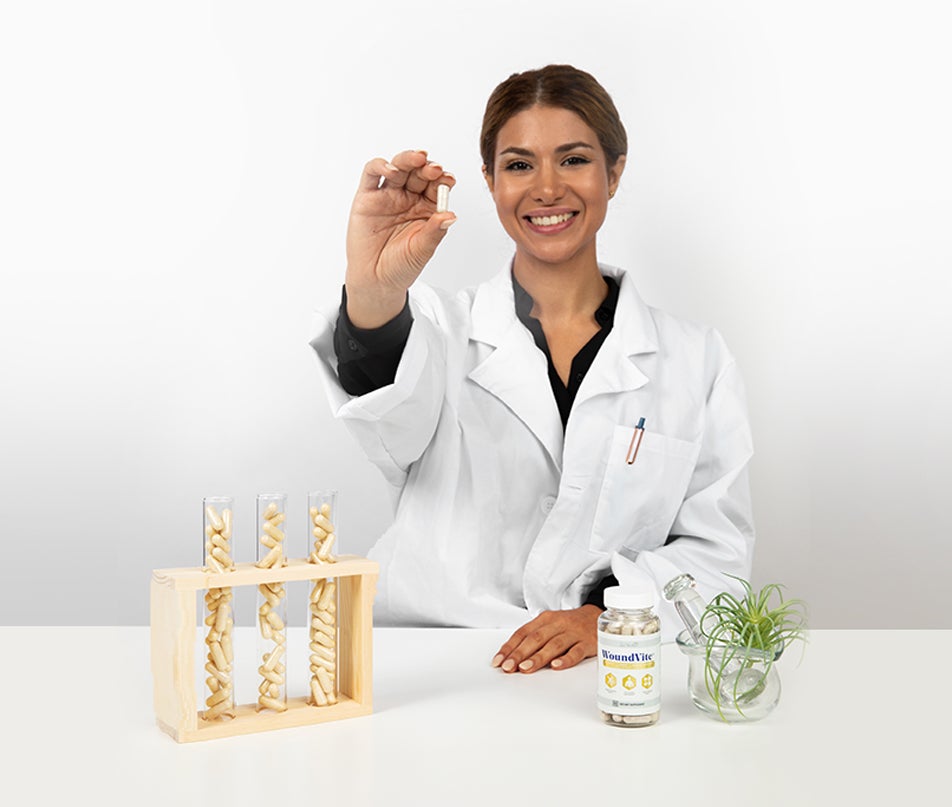 Why Zen Nutrients?
They say pharmacists are one of the most trusted professionals in the world. Well then, if you take the trust and wisdom of a pharmacist, combine that with the knowledge and expertise of a physician, this equals Zen Nutrients.
Dr. Saju Joseph is a talented award winning general surgery specialist that graduated with honors from Tufts University School of Medicine and completed a residency at Harvard Medical School. He has more than 20 years of diverse experiences in surgery, wound care, oncology, academia, and executing clinical research trials.
Dr. Kacian Brown, MD, ABWM, CWSP is an industry leading certified wound care specialist physician that graduated with honors from the American University of the Caribbean. She has more than 15 years of diverse experience in wound care, nutrition, dermatology, and academia.
Dr Eric Wood, ND is a District of Columbia-licensed (Washington D.C.) naturopathic physician and a graduate of the Canadian College of Naturopathic Medicine. He has been featured on NBC and ABC for being one of America's best Naturopathic Doctors
Dr. Jill Barat, PharmD is a licensed clinical pharmacist with a doctorate from the University of Florida. Dr. Barat has pursued advanced healthy aging training in A4M with a passion for patient wellness and counseling. She maintains an emphasis on an integrative approach to maintain the health and wellness of her patients.
Nicholas Micciche is a Doctor of Pharmacy from the University of South Florida College of Pharmacy. He is a Clinical Nutritionist with Zen Nutrients focusing his efforts on formula development, research and ultimately patient wellness. Nicholas is pursuing an advanced certification with the International School of Herbal Arts and Sciences.
Dr. Sona Ramdath Jr received his Doctor of Podiatry Medicine and Surgery at Barry University School of Medical Sciences in Miami Shores, Florida and completed a 3-year surgical residency at the Department of Veterans Affairs in Miami Florida. He then completed a Fellowship in Sport Medicine at Palo Alto Medical Foundation in San Francisco, California with mini fellowships in Germany and England in 2010/2011. He specializes in plantar fasciitis, neuropathy, wound care, foot and ankle disorders.