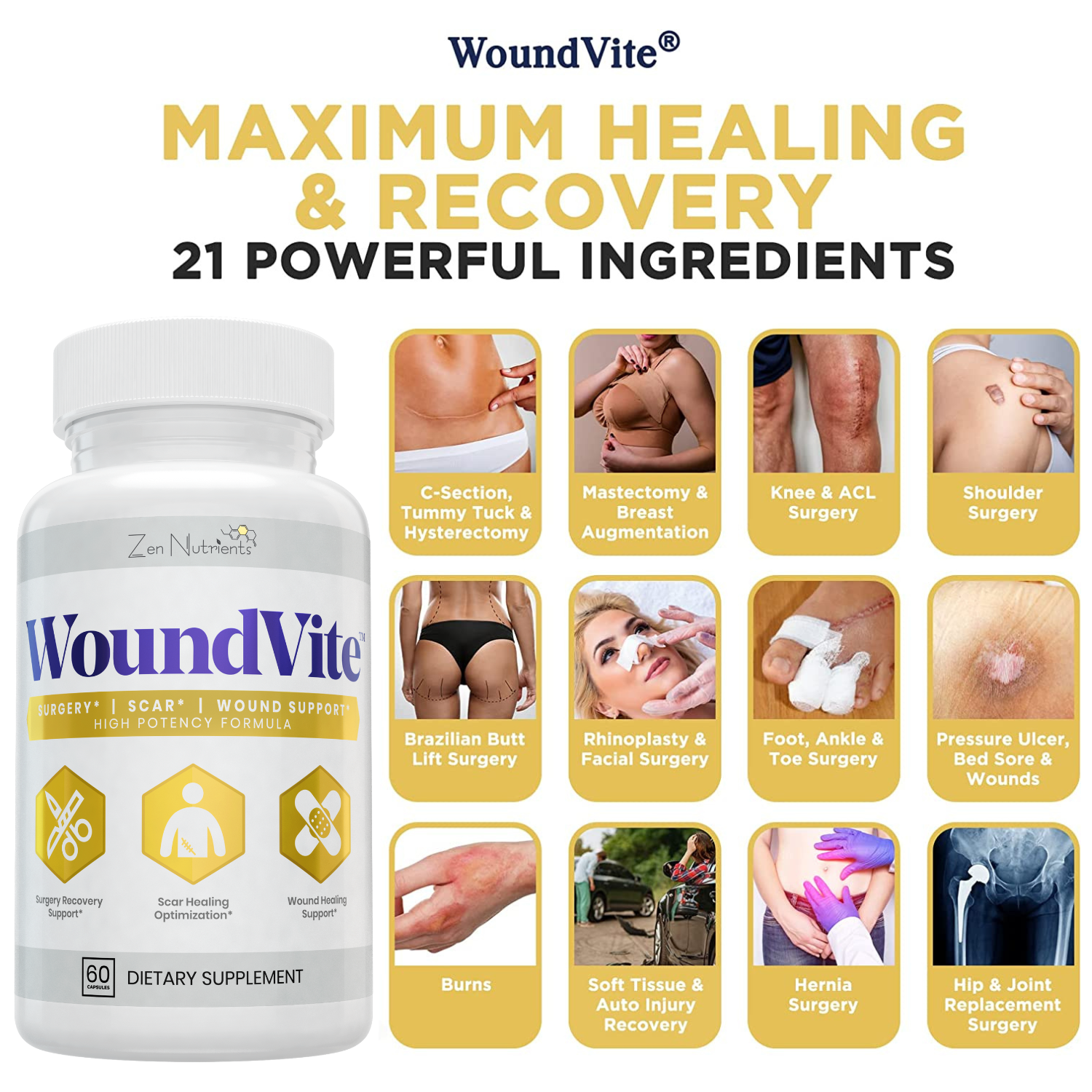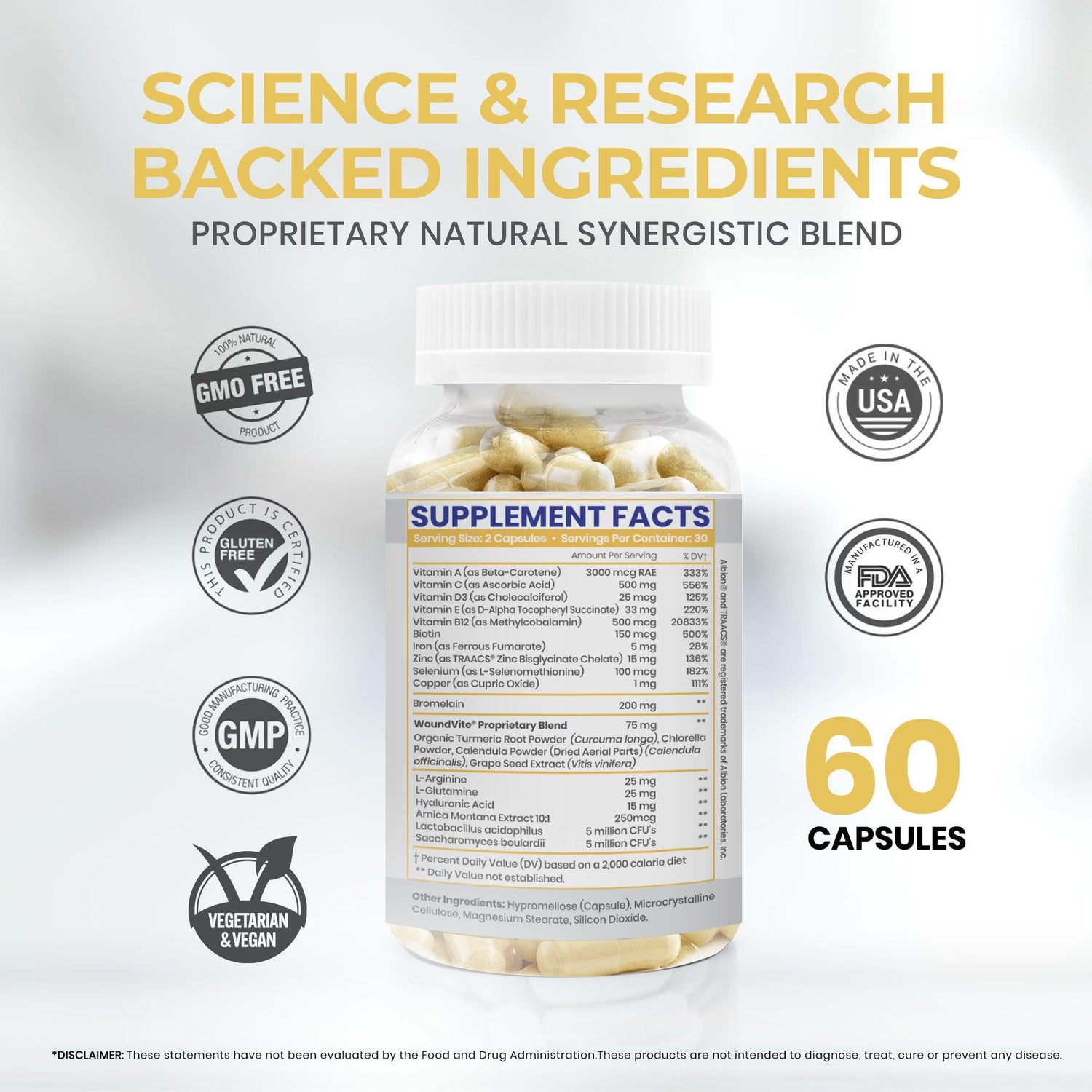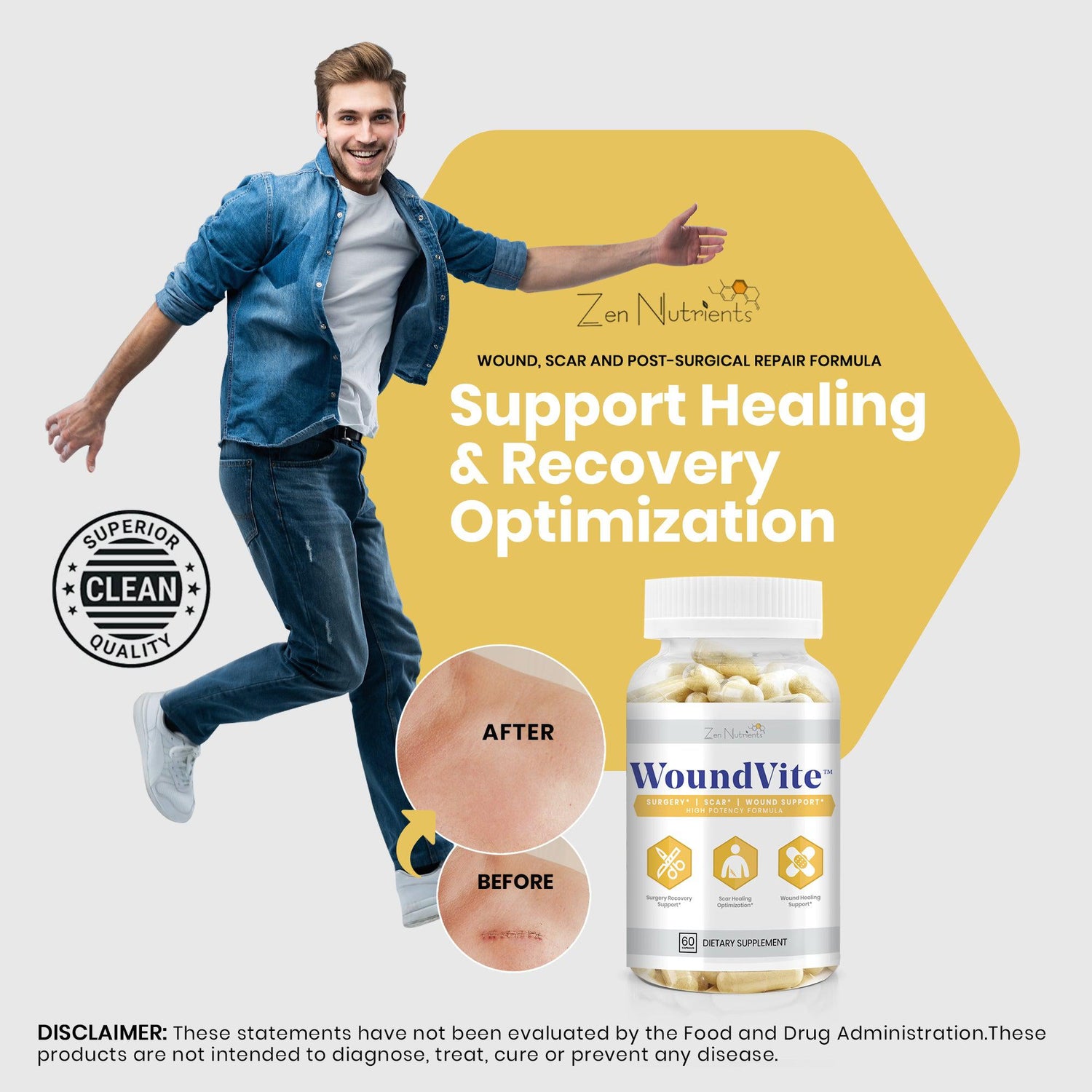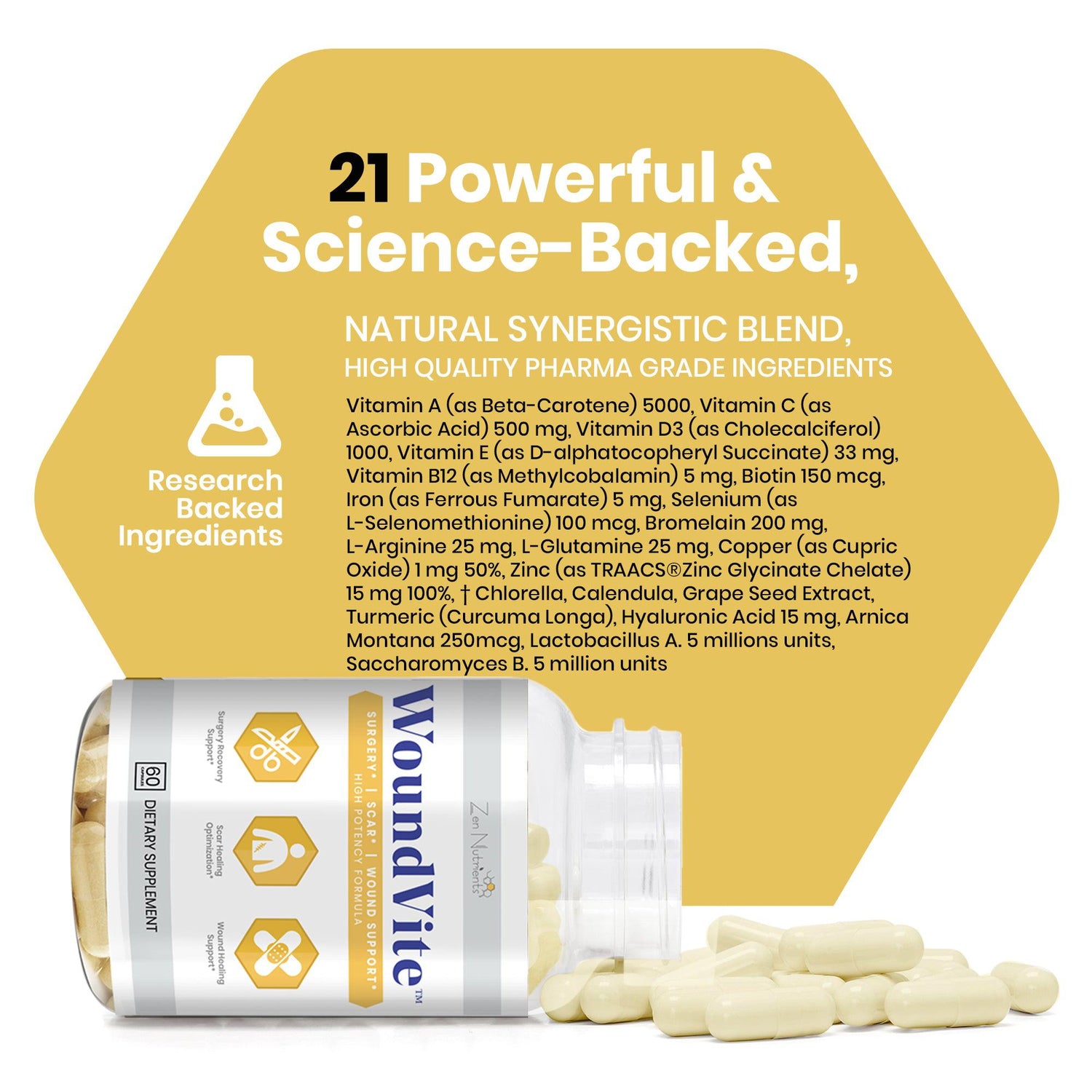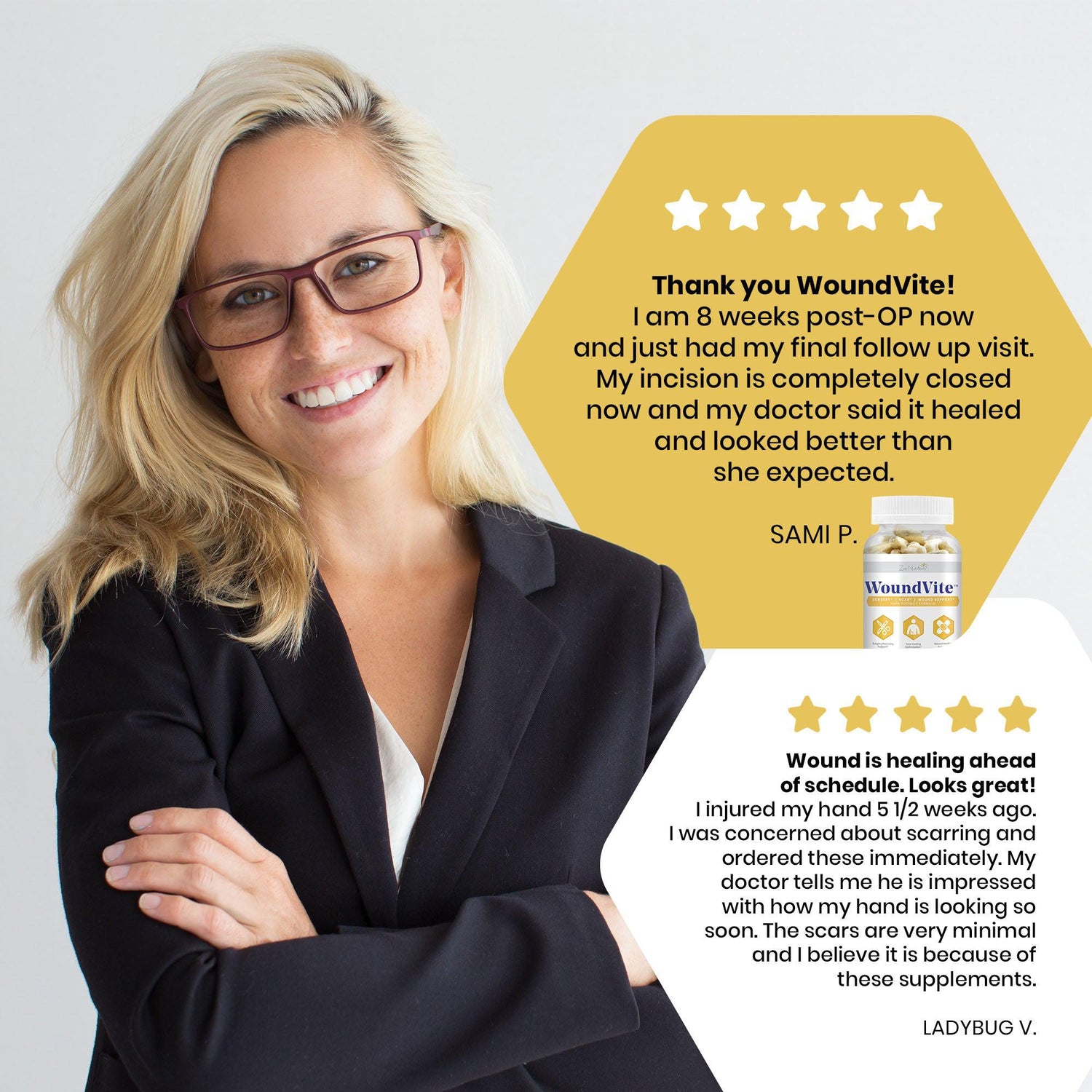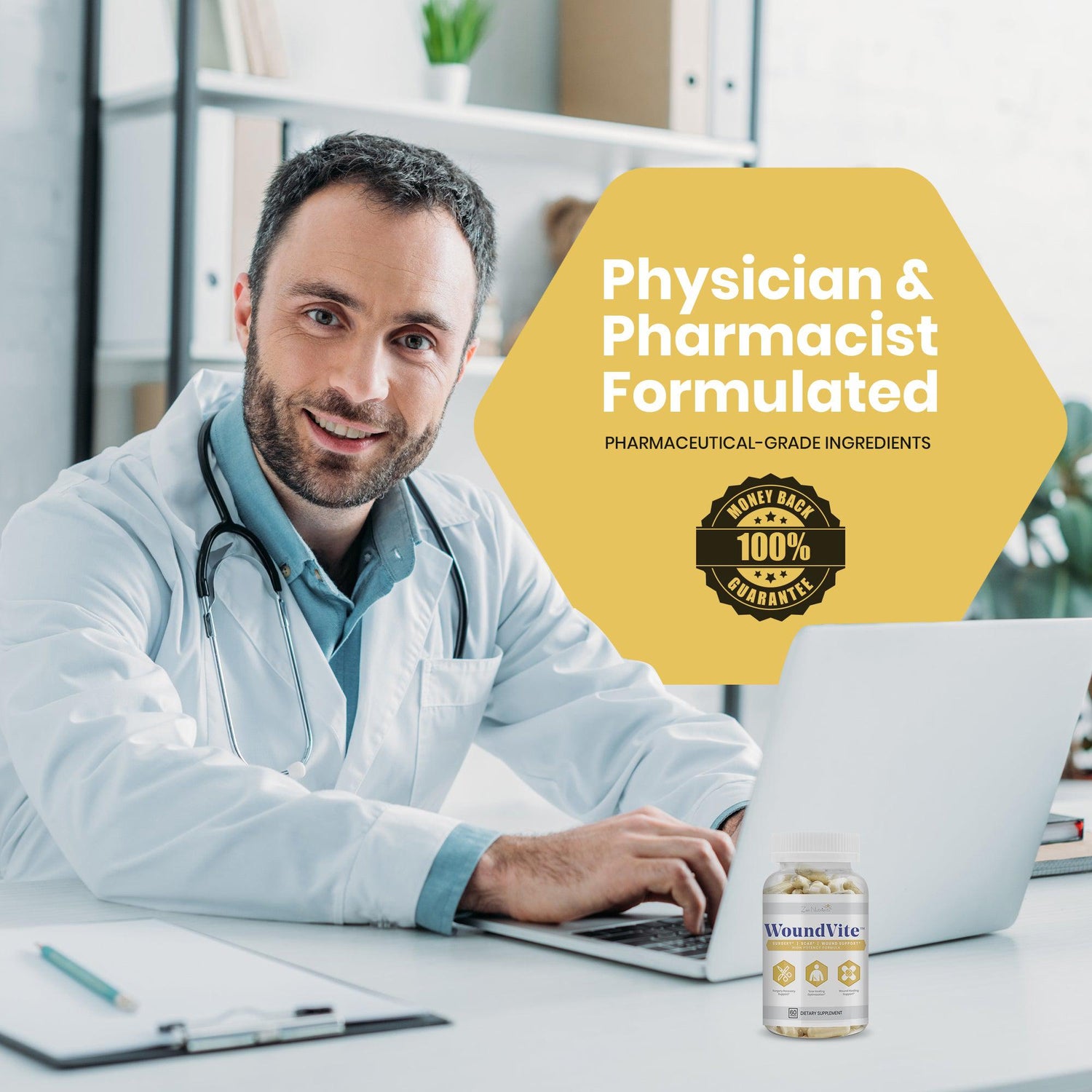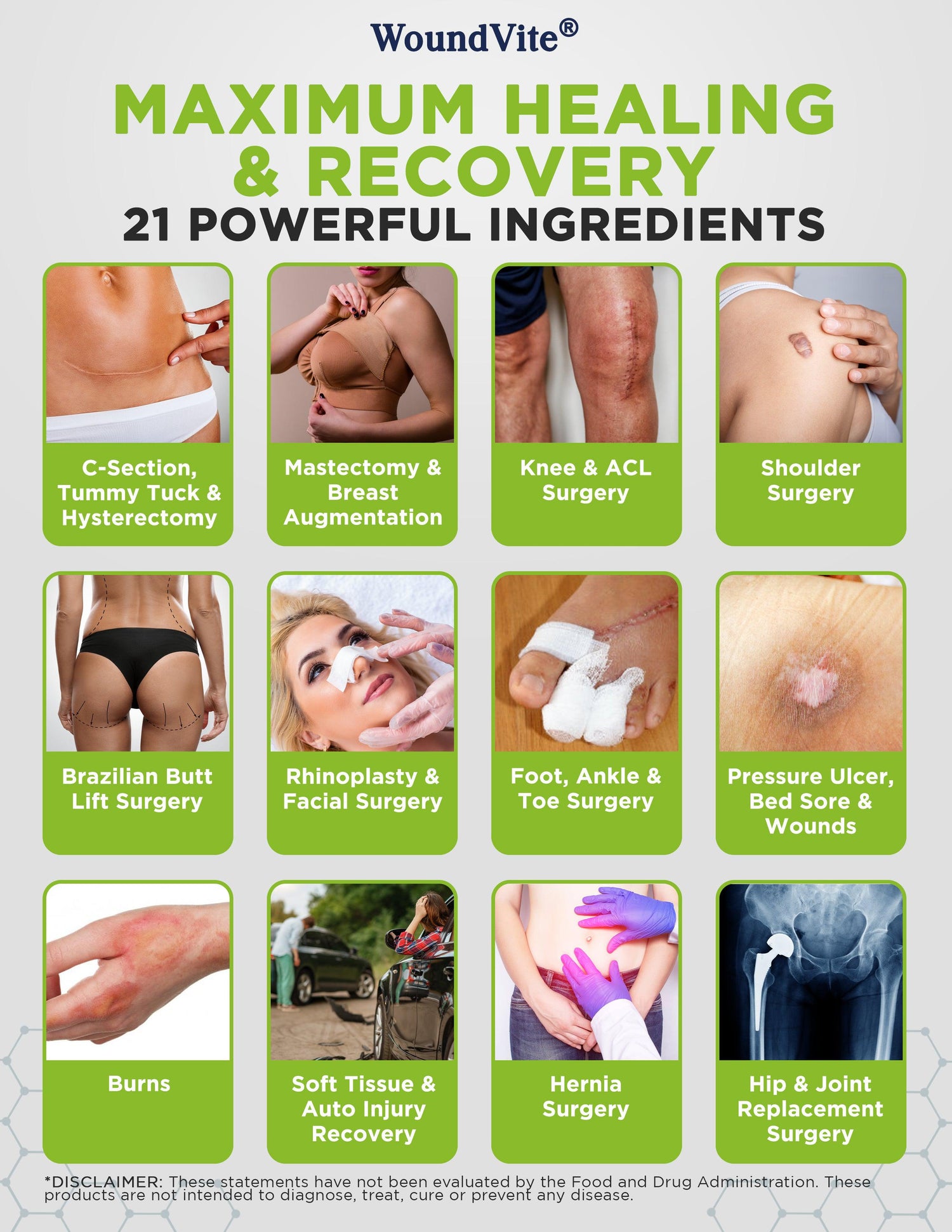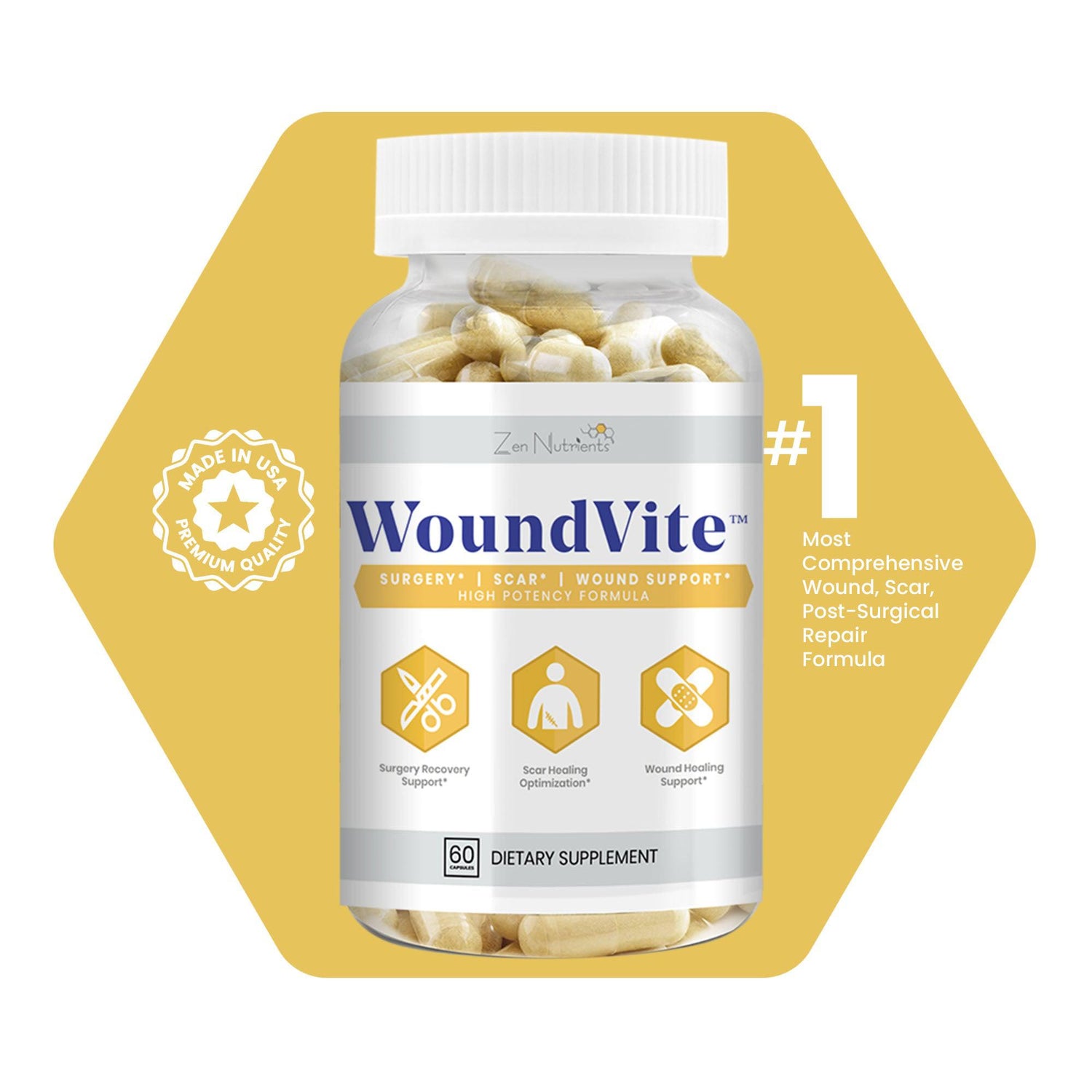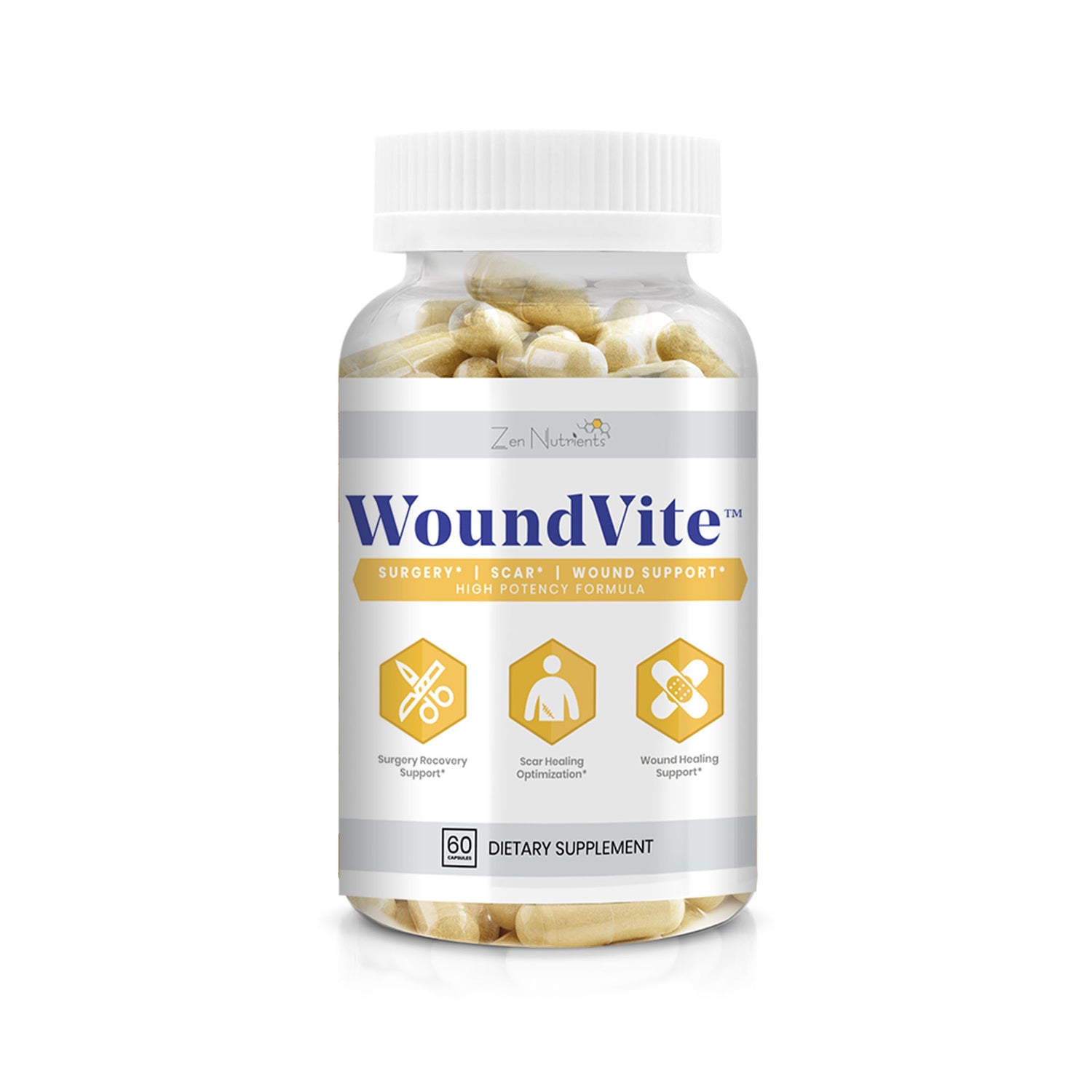 WoundVite® Pre & Post Surgery Support, Scar & Wound Care, Scar Treatment
Over 150,000 Happy Customers!
Supports Surgery Recovery*
Promotes Scar Reduction*
Aids in Healing Recovery Time*
Supports Wound Healing*
100% Money Back Guarantee
Free Domestic Delivery Over $30
Want to heal faster? Try the #1 Most Comprehensive Surgery-Scar-Wound Support Formula*
If you have a wound of any sort. You need this! My friend had surgery, had 8cm deep, tunneling wound . Between this & manuka honey ... she went from a whole roll of kerlix packing to a 4x4gauze in 4weeks. This stuff is great. Zinc is amazing for wound healing.

This RN backs this product
Reviewed in the United States on December 27, 2018

Brandi Morris
Read More
FEATURED IN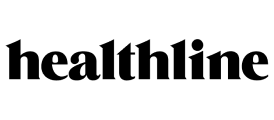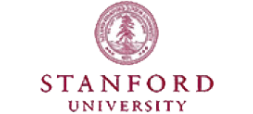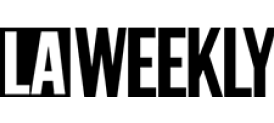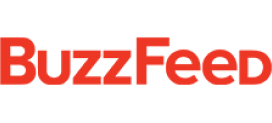 Zen Benefits.
#1 Most Comprehensive Wound, Scar & Surgery Recovery Formula*
SURGERY RECOVERY SUPPORT*
PROMOTES SCAR HEALING*
WOUND HEALING SUPPORT*
RESEARCH BACKED CLINICAL INGREDIENTS
Premium Quality Ingredients
Vitamin A (as Beta-Carotene)
Vitamin C (as Ascorbic Acid)
Vitamin D3 (as Cholecalciferol)
Vitamin E (as D-Alpha Tocopheryl Succinate)
Vitamin B12 (as Methylcobalamin)
Biotin
Iron (as Ferrous Fumarate)
Selenium (as L-Selenomethionine)
Copper (as Cupric Oxide)
Zinc (as TRAACS Zinc Glycinate Chelate)
Bromelain
L-Arginine
L-Glutamine
Hyaluronic Acid (HA)
WoundVite®Proprietary Blend
Chlorella
Calendula
Grape Seed Extract
Turmeric (Curcuma longa)
Arnica Montana
Lactobacillus Acidophillus and Saccharomyces Boulardi
Frequently Asked Questions
WoundVite® is created by clinical pharmacists and physicians to optimize healing and recovery time by supplementing key nutrients required to enhance the healing process.* It contains 21 research backed nutritional ingredients that support wound healing, scar reduction and tissue repair*.
Yes, we recommend using WoundVite® 4 weeks prior to surgery to increase key nutrient levels in the body. This is required to support healing and recovery optimization.* You may be asked to discontinue using your medications and supplements prior to surgery, so check with your physician prior to stopping and starting back again.
Clinical studies show at least 40% of patients are malnourished at the time of hospital arrival. Having key nutrients in your body may reduce medical complications and lower your risk of infection.*
It is recommended to use WoundVite® for up to 6 months after surgery, healing of an injury, or wound.*
Yes, absolutely. We use bioavailable, organic and pharmaceutical-grade ingredients in our formula to optimize absorption. Our formulas are made in a state-of-the-art USA-FDA registered facility following Current Good Manufacturing Practice (CGMP), using Non-GMO ingredients. Rest assured, our premium supplements are also 3rd party tested to ensure quality, safety and compliance.
Yes, WoundVite® is vegetarian and vegan.
WoundVite® is used to support; wound healing, burn injuries, soft tissue injuries, scar reduction, scar tissue reduction, and surgery recovery.* Physicians recommend using WoundVite® for these common surgeries: ACL, shoulder, knee, back, C-section, hysterectomy, liposuction, mastectomy, bariatric, breast augmentation, liposuction, Brazilian Butt Lift (BBL), rhinoplasty, and septoplasty.*
Yes, it works great in combination with other wound care products like vitamin E oil, scar creams, scar gels, and silicone scar sheets.*
Yes, WoundVite® may help reduce scarring and scar tissue formation.* It contains grape seed extract and vitamin C which are crucial supplements that are involved in the phases of wound healing due to its role in collagen formation. High vitamin C levels in the skin greatly assists wound healing and minimizes raised scar formation.* Grape seed extract helps to regenerate damaged blood vessels and increase the amount of free radicals in the wound site.* It has antioxidant, radical scavenging, antimicrobial and anti-inflammatory activities, which plays a prominent role in the wound and scar healing process.*
Unfortunately, it does not work well for old scars.
Juven is a powder drink that has 8 ingredients including L-arginine and glutamine which are important in wound healing. WoundVite® is an easy to swallow capsule that contains those same ingredients, plus a proprietary blend of organic turmeric, chlorella, calendula, and grape seed extract. WoundVite® has 21 total ingredients that work synergistically and are significant in various stages of wound healing.* WoundVite® is also 100% vegetarian, vegan and uses Non-GMO ingredients, where as Juven does not.
We recommend using WoundVite® 4 weeks prior to surgery to increase key nutrient levels in the body.* This is required to optimize healing and recovery.* You may be asked to discontinue using your medications and supplements prior to surgery, so check with your physician prior to stopping and starting back again. We suggest using WoundVite® for 6 months after surgery or healing from a wound or injury*.
Yes, WoundVite® can easily be opened and mixed into drinks, smoothies and/or food.
Clinical Research
Our clinical research team have conducted an independent ingredient review and have compiled several clinical studies with the results to demonstrate the ingredient effectivenes to support and help improve health.
Customer Reviews
Write a Review
Ask a Question
01/22/2023
Joseph M.

United States
Great Product
WoundVite turbo charges the few supplements that I take. I wish you could get prescriptions for this product. My wounds healed fast and I believe my hair and nails are much thicker and stronger. JM
Hi, thanks for your review. We are prideful on our quality and commitment to your health. Happy Healing!
11/28/2022
Richard G.

United States
Wound Vite seems to be helping
Package arrived well packaged. Bottle was sealed and there were no broken capsules. I've been using these as directed and it's too soon to form an honest opinion, although my wound is healing better than I expected. Not sure if this is natural healing or if it enhanced by the WoundVite.
Hi, thanks for your review. We are prideful on our quality and commitment to your health. Happy Healing!
Great for Surgical procedures helps with scars
These are a must for tummy tucks and lipo.. great healing and swelling power!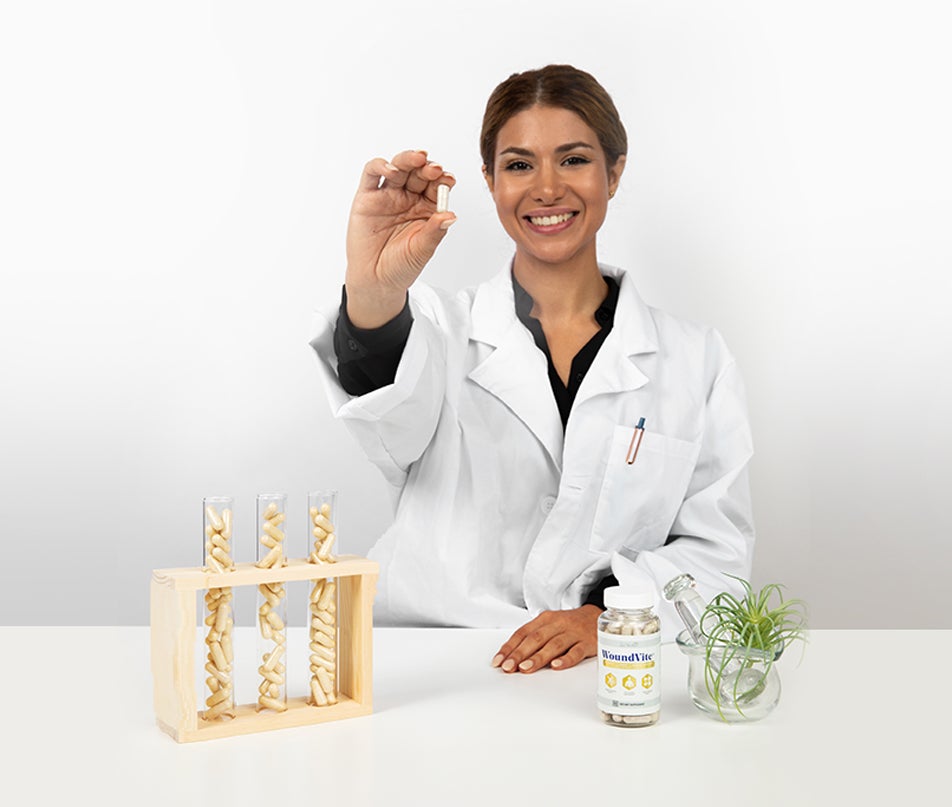 Why Zen Nutrients?
They say pharmacists are one of the most trusted professionals in the world. Well then, if you take the trust and wisdom of a pharmacist, combine that with the knowledge and expertise of a physician, this equals Zen Nutrients.
Dr. Saju Joseph is a talented award winning general surgery specialist that graduated with honors from Tufts University School of Medicine and completed a residency at Harvard Medical School. He has more than 20 years of diverse experiences in surgery, wound care, oncology, academia, and executing clinical research trials.
Dr. Kacian Brown, MD, ABWM, CWSP is an industry leading certified wound care specialist physician that graduated with honors from the American University of the Caribbean. She has more than 15 years of diverse experience in wound care, nutrition, dermatology, and academia.
Dr Eric Wood, ND is a District of Columbia-licensed (Washington D.C.) naturopathic physician and a graduate of the Canadian College of Naturopathic Medicine. He has been featured on NBC and ABC for being one of America's best Naturopathic Doctors
Dr. Jill Barat, PharmD is a licensed clinical pharmacist with a doctorate from the University of Florida. Dr. Barat has pursued advanced healthy aging training in A4M with a passion for patient wellness and counseling. She maintains an emphasis on an integrative approach to maintain the health and wellness of her patients.
Nicholas Micciche is a Doctor of Pharmacy from the University of South Florida College of Pharmacy. He is a Clinical Nutritionist with Zen Nutrients focusing his efforts on formula development, research and ultimately patient wellness. Nicholas is pursuing an advanced certification with the International School of Herbal Arts and Sciences.
Dr. Sona Ramdath Jr received his Doctor of Podiatry Medicine and Surgery at Barry University School of Medical Sciences in Miami Shores, Florida and completed a 3-year surgical residency at the Department of Veterans Affairs in Miami Florida. He then completed a Fellowship in Sport Medicine at Palo Alto Medical Foundation in San Francisco, California with mini fellowships in Germany and England in 2010/2011. He specializes in plantar fasciitis, neuropathy, wound care, foot and ankle disorders.