19th February 2021
Working From Home?: 6 Tips To Stay Healthy
Dr. Devan Patel, PharmD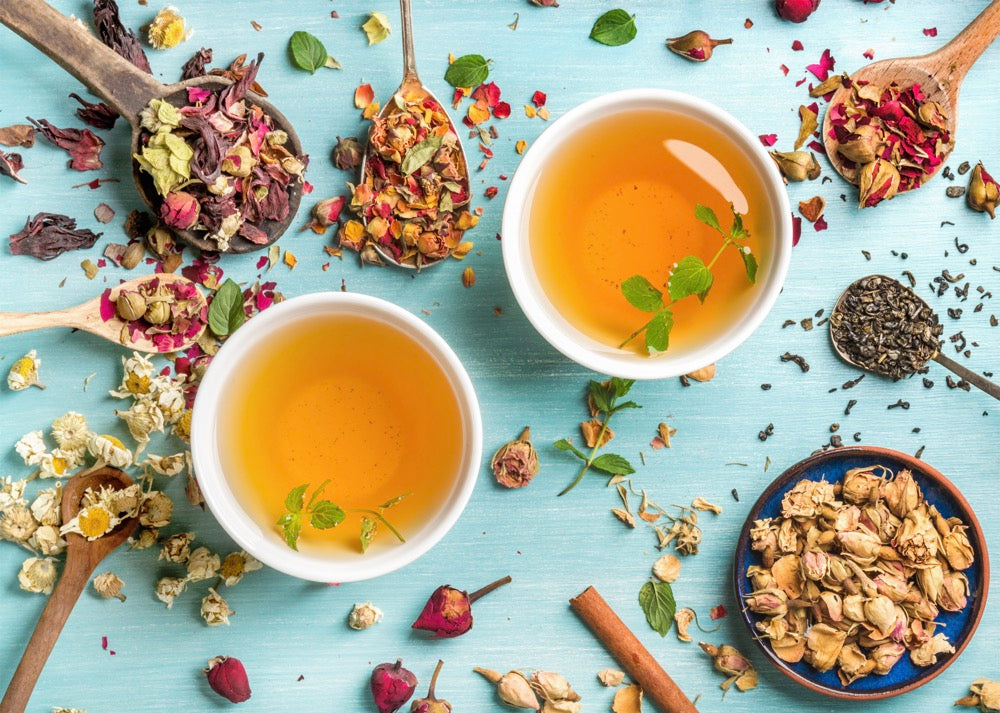 Working from home used to be an unheard career path often criticized by those who had "real jobs." 
Since the beginning of the Covid-19 pandemic, remote work has become popular throughout the country. Not to mention, women have started to enjoy working from home and having the flexibility to do pretty much anything.
However, working from home can have adverse effects on women's health.
Here are six tips to help you stay healthy while working from home
1. Create a Set Schedule
If your remote job allows you to create your work schedule, you may be tempted to wake up late and work during crazy hours. However, working at home can give you the opportunity of designing your day. 
It may take several attempts before you find a routine that works best for you. Either you like waking up early and starting work immediately, or you enjoy having your morning routine while working during the afternoon.
By creating a schedule and repeating it daily, you will see improvements in noticing how much more you enjoy working from home. 
2. Eat Healthy Meals
Working remotely is a great way to start preparing homemade meals and one of the best ways to stay healthy at home. Being in control of your meals allows you to feed your body with wholesome and healthy foods.
Instead of eating junk food and ordering takeout, your body will start receiving high-quality vitamins and minerals your body needs to stay healthy.
Creating your meals can take much time and effort, but you won't regret committing to this lifestyle change once you notice the difference in your health.
Make sure you stock up your kitchen with fresh fruits and vegetables.
You may want to limit your consumption of candies, junk food, and sweets. All of which do not add any nutritional benefits to your diet.
For those finding it hard to eat well, using high-quality all-in-one immune supplements that contain Quercetin, Vitamin C, Elderberry, Resveratrol, and Vitamin D are crucial to keeping your immune system functioning at optimal levels. 
Also, ensure you stay hydrated with water throughout the day. There are many ways you can incorporate water into your daily habits. For example, you can enjoy tea, buy cute cups or water bottles, keep track of your water intake, drink fruit-infused water, etc.
Whatever you choose, make sure you keep it next to you while you work.
3. Exercise Daily
Exercising is a great way to maintain long-term health. By adding physical activities to your daily schedule, you will start noticing significant improvements in your energy levels, mood, and overall well-being.
Since working remotely can allow you to have a flexible schedule, use that to your advantage. Whether you prefer working out before work, during lunch, or after hours, make a commitment to get outside daily. 
The most important thing is to make sure you incorporate exercises that you enjoy into your daily routine. The last thing you need is to waste 30 minutes to an hour on something you dread doing. 
4. Create Your Unique Work Environment
Although you may only need a laptop to perform your remote work, it is vital to create a workspace for you to enjoy.
Working from home allows you to have complete control over your surroundings. You can create an area that makes you feel happy and excited.
Look for things you would enjoy having on your desks, such as scented candles, plants and succulents, motivational quotes, and picture frames. 
The fun part about working remotely is that if you ever get tired of your current surroundings, you can always head to a nearby coffee shop, park, or even library to help change up your routine.
Most importantly, when you work in the right setting, you become more focused and more productive.
5. Healthy Sleeping Patterns
According to the National Sleep Foundation, adults over 18 need 7 to 9 hours of sleep daily.
Studies have proven that individuals who have irregular sleeping patterns can double their risk of developing a cardiovascular disease within the next five years.
Also, inconsistent bedtimes can cause obesity, high blood pressure, stroke, and diabetes. 
Sticking to the same wake-up time and bedtime are crucial to improving the quality of your sleep. Without that, you may find yourself without energy and have severe headaches that could prevent you from completing your work.
No matter what your work schedule may look like the next morning, make sure you get up early. 
6. No More Pajamas During Work Hours
We have all heard the phrase "Dress for success" at least once in our lifetime.
People who dress better have shown to have more confidence, feel empowered, and are more detail-oriented. Also, some experts believe that individuals can adopt characteristics associated with the clothing they wear.
Although many people think that working from home consists of a daylong pajama party, this can lower your energy levels and make you feel sluggish throughout the day.
By wearing appropriate work clothes, you'll be able to transition into work more efficiently. 
Working from home does not require you to wear blazers and suits. You can still keep it casual.
Also, get creative and wear your favorite colored clothes and wear fun accessories to help you stay motivated throughout the day.
Instead of staying in your pajamas all day, dress up as if you were going to the office.
Stay healthy while working from home: Bottom line
Without a doubt, working remotely can be very challenging at times. You may even feel like it is impossible to maintain a healthy lifestyle.
However, you can incorporate many good habits into your daily routine to help you remain healthy as you work from home.
We hope you found these six simple tips helpful and see how they contribute to your overall well-being.