15th November 2023
Wegovy Dosage Chart: How To Use Wegovy for Weight Loss
Dr. Jill Barat, PharmD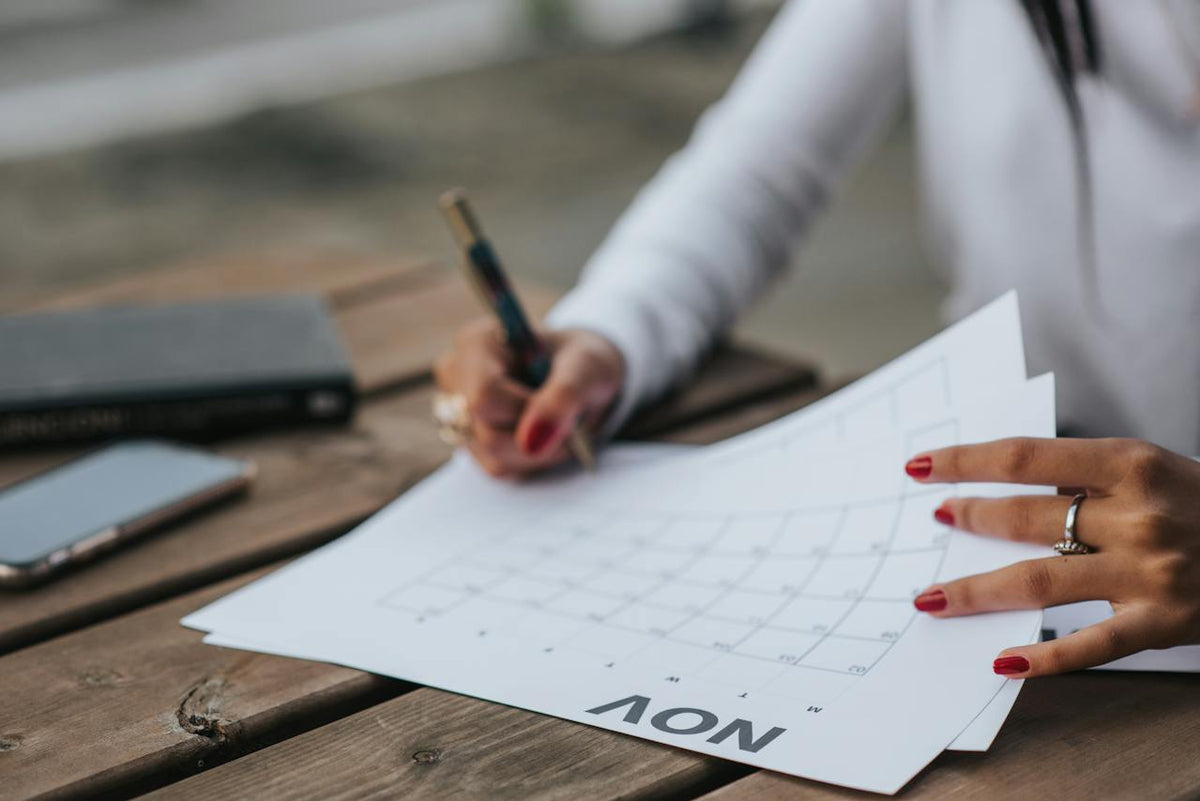 Wegovy is a popular new medication to help people lose weight. Wegovy contains the active ingredient semaglutide. This is the same active ingredient inside of Ozempic.
Wegovy is an injectable medication that is usually started at a lower dosage and slowly increased over time for the best results. 
This slow taper-up schedule is meant to help people avoid more severe GI side effects and stick with the medication long-term.
Below, we will show you the suggested dosage chart for tapering-up Wegovy, and what you should do if you forget to take your dose at your scheduled time.
Wegovy dosage chart for weight loss
Below is a dosage chart that you can refer to throughout your Wegovy tapering process.
However, keep in mind that although this is the recommended dosing schedule, if your doctor is directing you to use Wegovy a little differently, always follow your doctor's instructions for your personal treatment plan.
| | | |
| --- | --- | --- |
| Treatment Phase | Week # | Once-weekly Dosage |
| Initiation Phase | Weeks 1-4 | 0.25mg |
| Escalation Phase | Weeks 5-8 | 0.5mg |
| Escalation Phase | Weeks 9-12 | 1mg |
| Escalation Phase | Weeks 13-16 | 1.7mg |
| Maintenance Phase | Weeks 17 and on | 1.7mg or 2.4mg |
As you can see, the suggested dosage remains the same until week 17. By week 17, you and your doctor will discuss the best maintenance dose for you to remain at.
Some people may stay at the 1.7mg dose ongoing, while others will increase to the 2.4mg dose at week 17. 
Reasons why some people may stay at the 1.7mg dosage over the 2.4mg dosage may be because of a few things:
- Maybe you are already having mild to moderate side effects with the 1.7mg dosage, and you and your doctor don't want to risk increasing side effects at this time.
- Or, maybe 1.7mg seems to be working great for your weight loss efforts already, and your doctor doesn't see the need to bump you up higher.
- Finally, some people may have tried to increase to the 2.4mg dosage, but the side effects were not tolerable, and they needed to go back down to 1.7mg for a while or indefinitely.
Think about how you feel while taking the 1.7mg dosage, and be open with your doctor about side effects to help land on the best maintenance phase dosage for you.
It is also worth noting that the lower dosages, 1mg, 0.5mg, and 0.25mg, are not approved as maintenance dosages at this time. These dosages should generally only be used as an initiation or escalation dosage to eventually reach 1.7mg or 2.4mg.
What to do if you miss your dose of Wegovy
The first thing to do when you accidentally miss your Wegovy dose is to calculate how much time you have until your next scheduled dose.
If you still have more than 2 days (48 hours) before your next scheduled dose: Go ahead and use your missed Wegovy dose
If you have less than 2 days (48 hours) before your next scheduled dose: Skip the missed dose completely and just wait for your next scheduled dose.
If you have missed 2 weeks or more of doses: You may need to talk with your doctor about the best way to proceed here. You may be able to just go ahead and take your next scheduled day as usual, or you may need to back up on the taper to get restarted.
Zen Nutrients PeptideVite may help soothe Wegovy GI side effects*
Here at Zen Nutrients, we carry PeptideVite to help support healthy digestion.*
Since a lot of the potential side effects of medications like Wegovy include gastrointestinal upset, you may want to try a little extra supplemental support to get through the tapering process.
Learn more about PeptideVite today, and how it may help make your Wegovy journey a little more comfortable.
*These statements have not been evaluated by the Food and Drug Administration. These products are not intended to diagnose, treat, cure, or prevent any disease.