16th February 2021
Tummy Tuck Survival Kit: 5 Things You Should Know
Dr. Devan Patel, PharmD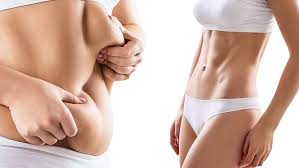 At some point in our lives, we start craving for that beach body physique we once had before getting married, before having kids, or even perhaps before leaving off to college and gaining those "Freshman 15" pounds. 
Not to mention the new "Quarantine 15" pounds we have all been gaining since COVID-19 first started. 
We have tried numerous diet pills that claim to shred those extra inches on our waist to crash dieting on multiple occasions to now being curious about undergoing cosmetic surgery in hopes that we can finally achieve that dream body.  
Many healthcare experts claim that belly fat is one of the most challenging areas to lose than other areas of the body. Because the abdomen carries more beta cells, a form of fat cell in our body, it is an area that is harder to lose weight from. Women can often find themselves insecure and self-conscious about their abdomen because it is the most prominent area of their body.  
A tummy tuck, also known as abdominoplasty, is a form of cosmetic surgery performed to remove excess fat and loose skin from the abdomen while ensuring that loose muscles are tightened. 
This procedure allows the patient to achieve an hourglass figure by receiving a smooth stomach and a sculpted waistline.
In this article, we will give you a tummy tuck survival kit with 5 things you should know to help you along the process from start to finish.
5 Tips for your tummy tuck survival kit:
1. Research several surgeons before your tummy tuck
Before you are featured in the next episode of the reality TV show called "Botched," make sure you conduct thorough research before selecting your surgeon.
It is crucial to verify that the surgeon has all their certifications and licenses up to date.
Firstly, verify the surgeon's state credentials and uncover any professional reprimands through the Federation of State Medical Boards.
Secondly, you must verify their surgical certification through the American Board of Medical Specialties.
Lastly, check the surgeon's previous ratings, the number of procedures performed, and their complication rates.
2. Tummy tucks have a higher risk of complications
A recent study performed by the American Society of Plastic Surgeons concluded that tummy tuck procedures have a higher risk of complications than other cosmetic plastic surgeries.
Other cosmetic plastic surgeries had a 1.4 percent rate for major complications to occur compared to tummy tuck procedures that had a 4 percent rate in their research.
The most common significant complications associated with tummy tucks include infections, blood clots or hematomas, delayed wound healing, seromas, and lung-related problems.
3. Nutrition and exercise are vital to maintaining tummy tuck results
It is vital to maintain a healthy diet and exercise plan for the success of your tummy tuck.
After a tummy tuck, you will accumulate less fat in the abdominal area because the fat cells have been removed. However, fat gained after having a tummy tuck procedure will be redistributed to other parts of the body.
Making changes in your lifestyle will prevent you from achieving the weight and reversing the tummy tuck results. You should also consider taking vitamins that will help reduce any scarring like WoundVite after tummy tuck surgery. 
4. The tummy tuck healing process can take up to a year
During the healing phase of your tummy tuck, you must avoid any strenuous activity, such as vigorous exercise or heaving lifting for at least six weeks.
Although physical movement must be minimized for the first few weeks, it is important to maintain a low level of activity to reduce blood clots' risk.
The swelling will start to subside after several weeks of the procedure, but the incision takes a year to heal completely. For optimal recovery, you must attend all follow-up appointments. 
5. Sexual abstinence after your tummy tuck
Sex within the first few weeks of a tummy tuck puts tremendous stress on your healing body. Therefore, it is not recommended to have sexual intercourse during the first four weeks after surgery due to safety concerns.  
It is vital to allow your abdomen to heal and your incisions to close before placing any form of stress on them.  After your recovery period, it is up to you to decide when your body is ready for sex.
Make sure you allow your body to acclimate to the new physical activity. Always consult with your surgeon when you are unsure if it is safe to engage in sexual activities following your tummy tuck surgery.
Tummy tuck tips: Bottom line
When choosing the cosmetic surgery route, there is no doubt that you will feel a bit nervous and anxious throughout the entire process. However, as you continue to educate yourself about cosmetic procedures, you will be able to make wiser decisions before and after your tummy tuck. 

Ensure you take your time researching different surgeons and only put your trust in a board-certified plastic surgeon. The healing process is different for everyone, but it is always better to be cautious and informed than to be underprepared.
Also remember to take supplements such as WoundVite that may help speed up recovery.