25th July 2023
Rotator Cuff Surgery Recovery: Timeline & Tips
Youtech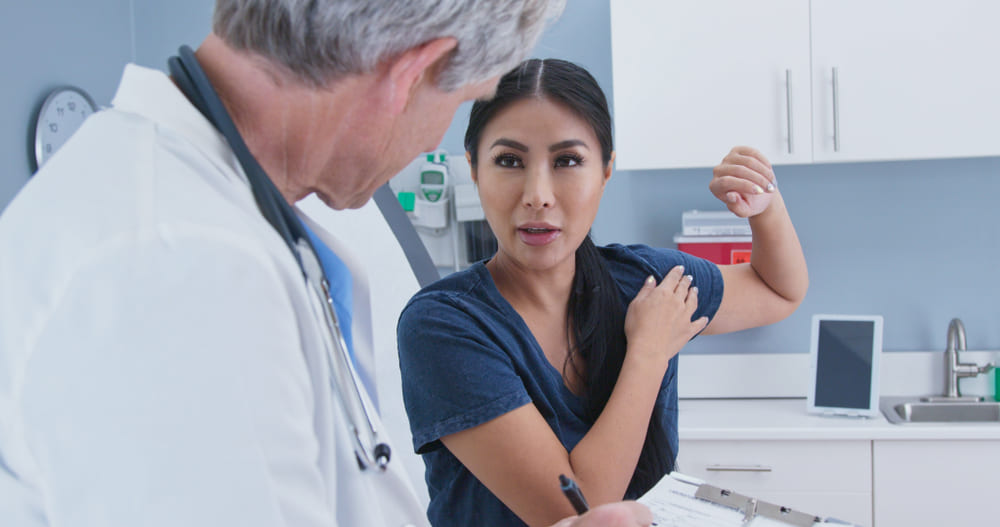 The rotator cuff is responsible for allowing movement of your shoulder and arm. Sometimes, the rotator cuff gets injured or torn as a result of heavy lifting or playing contact sports.
Rotator cuff surgery is a procedure aimed at repairing damaged shoulder tendons to improve mobility and function. With that said, the recovery process can be long and frustrating. Let's take a look at how you can enjoy a smooth rotator cuff recovery with the help of Zen Nutrients.
Rotator Cuff Surgery Recovery Timeline
Here's what to expect during the first year after rotator cuff surgery.
The First Week After Surgery
The first week after rotator cuff surgery is one of the most critical moments following your procedure. During this time, it's essential to focus on rest, pain management, and maintaining proper wound care. Your arm will likely be in a sling to immobilize the shoulder joint. Wear the sling until your doctor says otherwise.
2-6 Weeks After Surgery
During this period, your shoulder will still be in a sling, but you may gradually begin gentle passive exercises as instructed by your physical therapist. These exercises aim to prevent stiffness and maintain some degree of mobility in the joint. At this point, you'll likely be able to perform certain tasks around the house as well as dress yourself.
2-3 Months After Surgery
Around two to three months after surgery, you may engage in more active physical therapy sessions. Your physical therapist will introduce various motion exercises and carefully monitored strengthening exercises. This phase following surgery is important for restoring shoulder function and building muscle strength.
The First Year After Surgery
The first year post-surgery is considered the long-term recovery phase. During this time, you'll continue with physical therapy to enhance your shoulder strength and movement. Everyone is different and heals at different paces. Don't get discouraged if recovery surpasses the one-year mark. Remember, you had major surgery not too long ago.
6 Rotator Cuff Surgery Recovery Tips
1. Organize Your Necessities
Before surgery, make sure you have all your necessary items organized and within reach. Arrange a designated space for essential things like medication, water, your phone, and entertainment to avoid reaching and straining your shoulder after surgery.
2. Wear a Sling to Keep Your Shoulder Stable
The last thing you want to do is move your shoulder immediately following surgery. Immobilizing the shoulder after rotator cuff surgery is vital for preventing further injury. The sling supports the shoulder joint, reduces strain on the tendons, and allows tissues to begin healing.
3. Be Mindful of Your Sleeping Position
Sleeping in the right position can alleviate discomfort and aid recovery. But sleeping in the wrong position can have the opposite effect. Sleeping on your back or in a recliner is recommended. Wearing the sling during sleep provides added support and protection. You should also use pillows to prop yourself up.
4. Ask for Help
Don't be afraid to ask for help. Rotator cuff surgery recovery may restrict certain movements, making daily tasks more difficult than normal. Don't hesitate to ask for help with activities like driving, cooking, or household chores during your healing process. Reach out to friends, family, or hire a caregiver if needed.
5. Follow Your Physical Therapy Routine
Physical therapy and rotator cuff surgery recovery go hand in hand. It helps restore strength, flexibility, and function to the affected shoulder. Patients typically start physical therapy within a few weeks after surgery. Don't skimp on physical therapy sessions. Otherwise, the lack of movement can set you back in your recovery phases. Consistent physical therapy ensures proper recovery and reduces the risk of complications.
6. Get Plenty of Nutrients
Proper nutrition plays a crucial role in the healing process. Eating a balanced diet rich in vitamins, minerals, and protein can accelerate recovery and promote tissue repair. Consider taking supplements like WoundVite®, which contains essential vitamins that can aid in wound healing. WoundVite® can support your rotator cuff surgery and put you on the fast track to feeling better. Our best-selling supplement is:
• 100% Natural
• Gluten-Free
• Research-Backed
• Physician-Approved
• Made in the USA
Why Zen Nutrients?
At Zen Nutrients, all of our products are research-backed and physician-approved. Our supplements, like WoundVite®, are carefully formulated to support wound healing* and overall recovery. We're dedicated to providing high-quality products that can complement your post-surgery needs so you can get on the path to a healthy recovery.
Key Takeaway: Take WoundVite®
Recovering from rotator cuff surgery requires time, patience, and dedication. Get back to your old self with WoundVite®—a supplement formulated to aid in your healing recovery time*. By coupling our supplement with a nutritious diet, a structured recovery, and regular physical therapy, you'll be on your way to regaining full shoulder function and returning to your active lifestyle in no time.
Start your rotator cuff or shoulder replacement recovery with our best-selling supplement today.
*Disclaimer: These statements have not been evaluated by the Food and Drug Administration. This product is not intended to diagnose, treat, cure, or prevent any disease.