18th March 2021
Best Scar Cream: Top 5 Scar Creams Reviewed and Ranked
Dr. Devan Patel, PharmD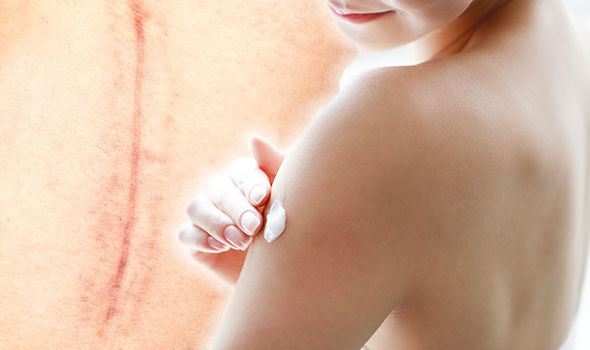 Scars carry several messages about the person, as some people want to keep them as badges of honor, while others want to get rid of them, or at the very least, reduce their appearance.
Unfortunately, some scars occur in visible areas that cannot be concealed with clothing, which may damage the person's self-esteem and make him/her self-conscious about their physical appearance.
The most commonly sought solution to this problem is looking for an effective scar cream that contains the necessary ingredients to reduce the size, depth, and appearance of the scar. This includes C-section scars, hysterectomy scars, wound scars, plastic surgery scars, keloid scars, acne scars, and hypertrophic scars. 
However, the online community is known to spread misinformation and false claims about ineffective products just to make a quick buck.
For this reason, we decided to write this article and help you ask the right questions when trying to buy a product, as well as review and rank the 5 best scar creams on the market.
We will also address the value of taking oral healing supplements, such as Zen Nutrients WoundVite, that may dramatically boost your wound healing and reduce scarring.


How to choose the right scar cream?
Going to the pharmacy or buying on websites like Amazon to choose a scar cream can be overwhelming due to the large number of available choices and the appealing slogans on each cream bottle.
If you are not an expert in dermatological conditions and biology, making the right choice could be very challenging.
To facilitate this process, we came up with 4 questions that you should ask yourself before making a purchase:
1. What are the active ingredients in this product?
Generally speaking, scar removal creams display the active ingredient on the front of the cover or make it part of their slogan. Therefore, knowing the active ingredients that have been scientifically proven to reduce scarring is crucial.


Here are the common ingredients you need to be on the lookout for:
2. What are the other ingredients in this product?
This step is complementary to the first one since it allows you to appreciate the full list of ingredients, which is very important to determine whether the product has any substance that you're sensitive or allergic to.
The last thing you want is to apply a scar cream and end up with a generalized inflammatory reaction that further exacerbates your condition.
3. Who is making this product?
Since supplements and esthetic products are not regulated by the Food and Drug Administration (FDA), you may find that some scar creams only mention third-party retail sites, which is an immediate red flag!
For this reason, always opt for reputable manufacturers who make reasonable claims.
4. Is the price of the product compatible with the promised benefits?
Scar creams come in all shapes and prices, which shouldn't come as a surprise since the active ingredients and the production process vary greatly.
However, assuming that the priciest product is the most effective is wrong. Your main criterion should be to judge the computability between the claimed benefits and the price of the scar cream.
For instance, if a $5 product claims that it has magical powers that will remove all the scarring in a matter of days with no side effects, you should probably steer away from it.
Now that we covered the primary criteria to choose a scar cream, let's look at the top 5 products on the market:
The top 5 best scar creams reviewed and ranked
This product is considered by a lot of people to be the best on the market.
Mederma contains onion bulb extract as a primary active ingredient due to its potent anti-inflammatory and antioxidative properties that reside within the phenolic compounds.
Another ingredient used is Allantoin, which has been shown to eradicate reactive oxygen species (ROS) and reduce itching, irritation, and skin dryness.
Using Mederma Advanced Scar Gel nicely decreases the size and overall appearance of the scar and also tempers down erythroderma (skin redness).
To get this product, click on this link: Mederma
This collection of products mainly addresses post-surgical scars by reducing the size and the surface area of the incision.
Ciara-Care Gel Sheet softens the surface of the scar tissue and improves its color, as well as texture.
The primary ingredient of these products is silicon, which we've listed above as one of the most effective compounds in reducing the size and appearance of scars.
To get this product, click on this link: Cica-Care 
This is also another silicon-based product that doesn't require any bandage over the affected area.
Cimeosil Scar and Laser Gel specifically target scars that originated from scrapes, cuts, and burns. Note that this product's texture is a bit sticky, which is why some people find it uncomfortable to use.
However, its efficacy is unequivocal!
To get this product, click on this  link: Cimeosil Scar and Laser Gel 
The major benefit of this product is its ability to treat new and old scars, which is not the case for all scar creams.
This silicone-based gel will soften and flatten the scar tissue and blend its color with the surrounding area.
To get this product, click on this link: Aroamas Advanced Silicone Scar Sheets
This scar cream is extremely effective in concealing minor burn scars that do not qualify for specialized medical care. However, its effectiveness is not limited to burns since it can also be used to treat acne and surgery-induced scarring.
The most important thing to remember before purchasing this product is that it's only effective during the active phases of scarring, which means it is obsolete if your lesion is older than 2 years.
To get this product, click on this link: MD Performance Ultimate Scar Formula
The role of oral supplements in the scarring process
While all the products listed above are beneficial to scars and may help reduce them significantly, it is primordial to also include oral supplements with wound-healing properties, which will help reduce the size of your scars. WoundVite contains all the necessary compounds that were intensively studied in the field of scarring and were found to be safe and effective.
WoundVite is composed of vitamins A, B, C, zinc, L-Arginine, L-Glutamine, Turmeric, iron, selenium, copper, and more.
In one study, researchers found that combining silicone-based scar creams with vitamin C improves scarring and reduce its surface area.
Overall, each of the vitamins, minerals, and herbs found in WoundVite has been carefully selected due to its scar-reducing properties, which puts this product on top of the list when it comes to wound healing despite being an oral supplement.
The 5 best scar creams: Takeaway message
Scar creams are beneficial products that may reduce the depth and appearance of your scars, which eventually improves your self-confidence and self-esteem.
Using a scar cream in conjunction with a high potency scar vitamin can provide optimal nutrients to the damaged skin tissue which may accelerate tissue healing and help reduce scarring than using a scar cream alone.