04th October 2021
Bed Sore Treatment: Tips and Nutrition for Healing
Dr. Devan Patel, PharmD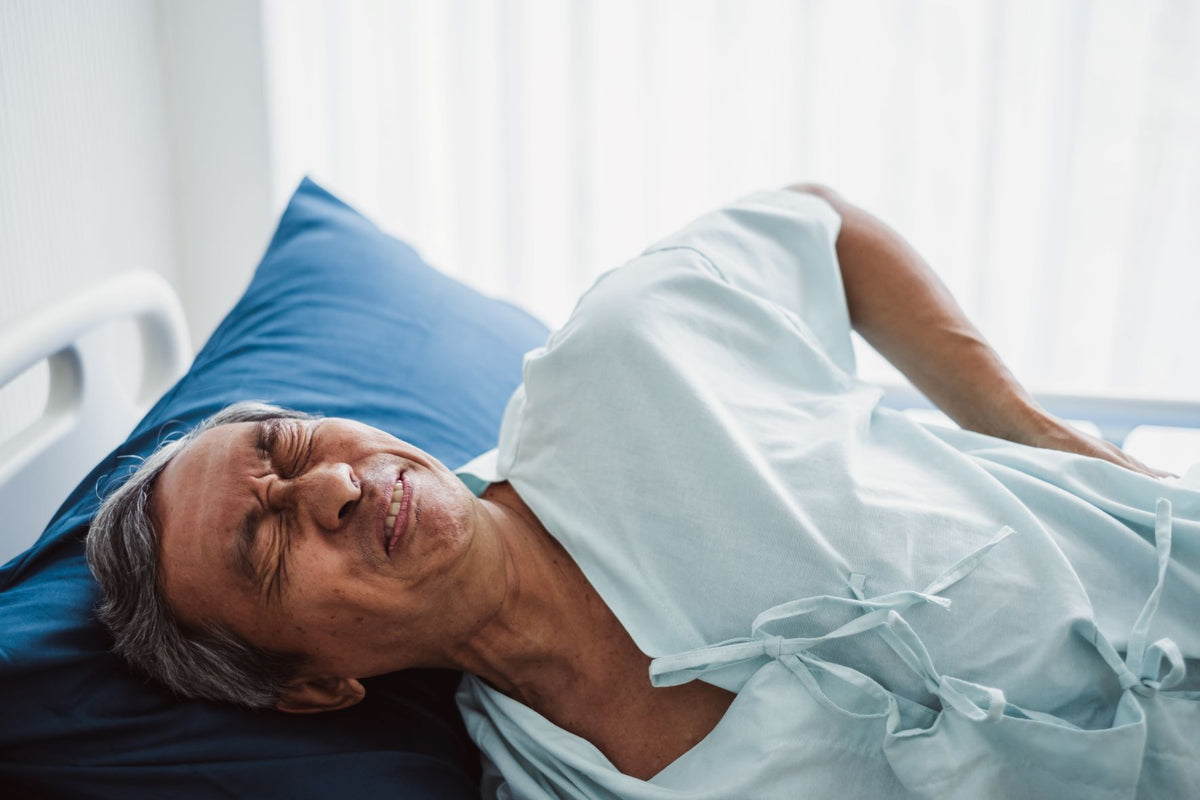 Nutrition has always been the key to improving health outcomes. Making the right decisions is critical for proactively caring for medical conditions from diabetes to cardiovascular diseases, but did you know that nutrition is also critical for healing bed sores? 
There is evidence that protein, vitamin C, and zinc play a crucial role in wound healing. Chronic wound healing requires a multidisciplinary and holistic approach. Various micronutrients and macronutrients are needed at every stage of wound healing due to complex physio-chemical interactions.
Below, we will cover the basic of bed sores including what they are, some general treatment tips, and how nutrition plays a role in a well-rounded treatment plan.
What Are Bed Sores?
If you are bedridden, or taking care of someone who is mostly immobile, then you may already be familiar with bed sores.
When you stay in bed for days at a time, the blood supply to your skin becomes compromised. It is also known these sores that develop are also known as pressure ulcers, and they can be very painful.
If not treated properly, these bed sores become very painful and can even lead to irreversible medical complications in the future.
3 Tips For Treating Bed Sores
If you believe you are developing bed sores, there are a few general tips you can follow for relief.
1. The first tip would be to move as much as you can. Even if you're immobile, ask a friend, family member, or seek caregiver services that can help you rotate your body every couple of hours.
2. To prevent ulceration of the skin, another tip would be to maintain its lubrication. Dry skin breaks easily and can lead to even more painful sores. Clean open bed sore wounds with salt water (saline, which can be made by boiling 1 quart of water with 1 teaspoon of salt for 5 minutes and cooling). Apply a thin layer of petroleum jelly (Vaseline®) and then cover with a soft, clean gauze.
3.  A third tip would be to track your nutrition. Many people who suffer from bed sores believe that cream and movement are the only remedies for pressure ulcers, but it would surprise you at what the addition of a few key ingredients can do for bed sore recovery.
Nutrition to help with bed sore treatment
Vitamin C
Vitamin C, or ascorbic acid, is mostly known for boosting the immune system, improving cardiovascular health, and preventing problems with the eyes. However, few know that vitamin C is associated with the healing of wounds. These wound healing benefits extend to the healing of bed sores as well.
Consuming enough vitamin C with the right product for bed sores will ensure there's enough nutrients for the collagen in the skin to become more elastic to prevent more pressure ulcers.
L-Glutamine 
This amino acid plays a significant role in the second stage of wound healing. By inhibiting any infection in the wound, it aids in healing. In the third, cells require L-glutamine to divide thereby increasing the number of skin cells. 
Selenium
Selenium has the similar antioxidant properties as vitamin E. Selenium has skin benefits ranging from the reduction of inflammation to preventing skin cancer.
Selenium is used in various beauty products because of its role in skin health. These skin health benefits also extend to the improvement of skin health with pressure ulcers when taken with a healthy product for bed sores.
Zinc
As a mineral, zinc is vital to your body because of its role in your metabolism, nerve function, and other body processes, such as boosting your immune system.
Many people aren't aware, but zinc is also used as a supplement for skin injuries such as burns and pressure ulcers. Like vitamin C, zinc improves wound recovery by boosting collagen health.
Bed sore treatment and nutrition: Bottom line
The relationship between malnutrition and pressure sore development is well documented. It's vital to ensure you receive adequate nutrition during the healing process. 
To supplement your diet, you can use an all in one product called WoundVite. WoundVite is an effective supplement that is commonly used with topical products to treat bed sores. Optimize your recovery and healing time by proactively using this product and following health care tips.