SkinVite® Acne, Eczema, Psoriasis, & Rosacea Treatment for Face - Clear Skin Probiotics & Hormonal Acne Supplements
Supports Rosacea, Eczema and Acne Symptoms*
Promotes Clearer Skin*
Supports Healthy Skin*
Promotes Cleaner Pores*
Support Optimal Gut-Skin Health*
100% Money Back Guarantee
Free Domestic Delivery Over $30


Dealing With Acne or Rosacea? Then Try This All-In-One Remedy Created By Leading Skin Experts.*
As someone who has struggled with acne for years I finally found something that works.I was reluctant to buy it, but finally gave it a try. OMG, most of my faced cleared up after using it for 6 weeks. didn't know how important gut health really was, i'm shocked more people don't know about this product. I'm a big fan!

Love this pill!
Reviewed in the United States on January 1, 2022
Verified Purchase

Jordan Peck
Read More
SkinVite® Testimonial Video
FEATURED IN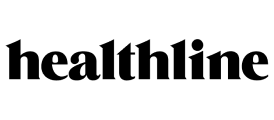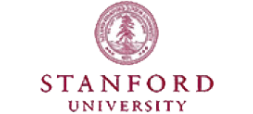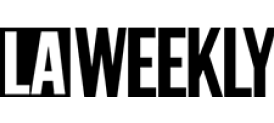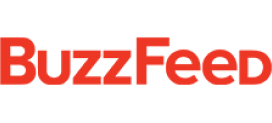 Zen Benefits.
#1 Most Comprehensive Rosacea, Eczema & Acne Support Formula*
PROMOTES CLEARER SKIN*
SUPPORTS HEALTHY SKIN*
PROMOTES CLEANER PORES*
RESEARCH BACKED CLINICAL INGREDIENTS
Premium Quality Ingredients
Vitamin A (Retiynl Acetate)
Vitamin C (ascorbic acid)
Niacinamide (B3)
Zinc Picolinate
Manganese
Copper (Cupric Oxide)
Menaquinone-7 (vitamin k)
sulforaphane glucosinolate
Organic Ginger
Organic Turmeric Powder
Organic Apple Cider Vinegar
Hyaluronic Acid
Lactobacillus Paracasei Lpc-37
Lactobacillus Acidophilus La-14
Organic Chlorella Powder
Organic Maqui Berry
Organic Neem
Organic Spirulina Powder
Organic Green tea extract (50%EGCG)
For Rosacea, Eczema and Acne Symptom Support*
Frequently Asked Questions
SkinVite® is created by leading pharmacists and dermatologists to support acne, eczema and rosacea symptoms.* It's formulated to provide key nutrients required to support the repair of the gut microbiome, therefore improving your skin's appearance.* It contains 19 research backed pharmaceutical-grade ingredients in one easy to swallow capsule.
Bacterial imbalances in the gut are linked to inflammatory conditions such as acne, rosacea, eczema, irritable bowel syndrome (IBS), diarrhea, constipation and other disorders. In addition, gut issues can manifest in other parts of the body such as the face and skin. The overgrowth of bacteria in the gut, also called small intestinal bacterial overgrowth (SIBO), has been linked to both acne and rosacea in several research studies.
Yes, absolutely. We use bioavailable, organic and pharmaceutical-grade ingredients in our formula to optimize absorption. Our formulas are made in a state-of-the-art USA-FDA registered facility following Current Good Manufacturing Practice (CGMP), using Non-GMO ingredients. Rest assured, our premium supplements are also 3rd party tested to ensure quality, safety and compliance.
This proprietary formula may promote skin detoxification and provide skin complexion support for women, men, teens and adults.* SkinVite® targets symptoms of acne, eczema and rosacea (a skin condition causing flushes and visible blood vessels on your face).* With all natural ingredients, our SkinVite® redness relief formula addresses flushing, itching, inflammation, facial bumps, blushing and other signs of rosacea at its core.*
SkinVite® is carefully formulated by clinical pharmacists and dermatologists. It contains essential vitamins, minerals and natural herbs that are research based to support the repair of the gut microbiome, therefore improving your skin's appearance.* It's the most comprehensive acne and rosacea skin focused supplement on the market. Only SkinVite® has two proprietary blends which are aimed to detoxify your gut and skin, plus provides a skin complexion blend to improve visual appearances.*
Take 2 capsules, once daily with a full glass of water, with or without food. It should take 2-3 weeks to see initial effects, but take it for 3 consecutive months for optimal benefits. Take SkinVite®, like a daily multivitamin for your skin and gut health.
Clinical Research
Our clinical research team have conducted an independent ingredient review and have compiled several clinical studies with the results to demonstrate the ingredient effectivenes to support and help improve health.
Customer Reviews
Write a Review
Ask a Question
09/06/2023
Christine B.

United States
My skin has never looked better
I purchased Skinvite months ago in hopes it would help me with my never ending battle with rosacea and the breakouts and sensitivity that comes with it. I am 53 and have struggled with it for decades. I've tried everything that you can possibly imagine. Every product every supplement. I even spent a ton of money on IPL therapy. Nothing has worked until Skinvite. I paired this with a customized Curology skincare regimen and I'm crying because my skin has NEVER looked this good. I am able to walk out of my house without makeup. Yeah… you read that right… WITHOUT MAKEUP. I put a little of tinted moisturizer on, some lip gloss and I'm ready to go. That has never happened in all of my history on this planet. Well maybe before I hit puberty. This stuff has changed by life. No joke. My confidence is back and I tell everyone I can how incredible these products are. I even bought it for my 16 year old son who is struggling now with hormonal acne. I'll write again when we see results for him. I'm have recently switched products because I am older and my wrinkles and hair and nails could use a little help. So I'm now trying StrutVite. It claims to Promote thick and luxurious hair growth, support wrinkle and fine line reductions and support strong and healthy nail growth. We will see. If I don't notice anything changing, I'll switch back to Skinvite. If you're hesitant in ordering, just stop and hit that purchase button. This stuff could possibly change your entire life!
Amazing skin vitamins!!
These are honestly the best vitamins I have ever used. Within a month of using them I started noticing a significant difference in my skin. I have been using this for over a year now and my skin is the best it has ever been. Highly recommend!
Hi, thanks for your review. We are prideful on our quality and commitment to your health. Happy Healing!
Love this pill!
As someone who has struggled with acne for years I finally found something that works.I was reluctant to buy it, but finally gave it a try. OMG, most of my faced cleared up after using it for 6 weeks. didn't know how important gut health really was, i'm shocked more people don't know about this product. I'm a big fan!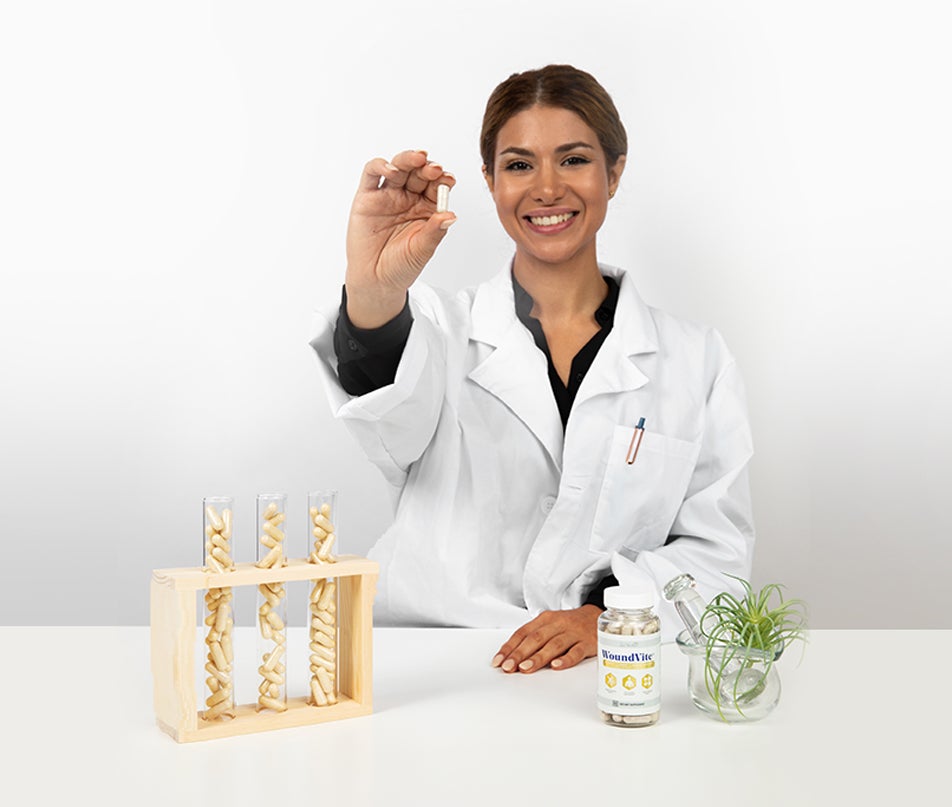 Why Zen Nutrients?
They say pharmacists are one of the most trusted professionals in the world. Well then, if you take the trust and wisdom of a pharmacist, combine that with the knowledge and expertise of a physician, this equals Zen Nutrients.
Dr. Saju Joseph is a talented award winning general surgery specialist that graduated with honors from Tufts University School of Medicine and completed a residency at Harvard Medical School. He has more than 20 years of diverse experiences in surgery, wound care, oncology, academia, and executing clinical research trials.
Dr. Kacian Brown, MD, ABWM, CWSP is an industry leading certified wound care specialist physician that graduated with honors from the American University of the Caribbean. She has more than 15 years of diverse experience in wound care, nutrition, dermatology, and academia.
Dr Eric Wood, ND is a District of Columbia-licensed (Washington D.C.) naturopathic physician and a graduate of the Canadian College of Naturopathic Medicine. He has been featured on NBC and ABC for being one of America's best Naturopathic Doctors
Dr. Jill Barat, PharmD is a licensed clinical pharmacist with a doctorate from the University of Florida. Dr. Barat has pursued advanced healthy aging training in A4M with a passion for patient wellness and counseling. She maintains an emphasis on an integrative approach to maintain the health and wellness of her patients.
Nicholas Micciche is a Doctor of Pharmacy from the University of South Florida College of Pharmacy. He is a Clinical Nutritionist with Zen Nutrients focusing his efforts on formula development, research and ultimately patient wellness. Nicholas is pursuing an advanced certification with the International School of Herbal Arts and Sciences.
Dr. Sona Ramdath Jr received his Doctor of Podiatry Medicine and Surgery at Barry University School of Medical Sciences in Miami Shores, Florida and completed a 3-year surgical residency at the Department of Veterans Affairs in Miami Florida. He then completed a Fellowship in Sport Medicine at Palo Alto Medical Foundation in San Francisco, California with mini fellowships in Germany and England in 2010/2011. He specializes in plantar fasciitis, neuropathy, wound care, foot and ankle disorders.