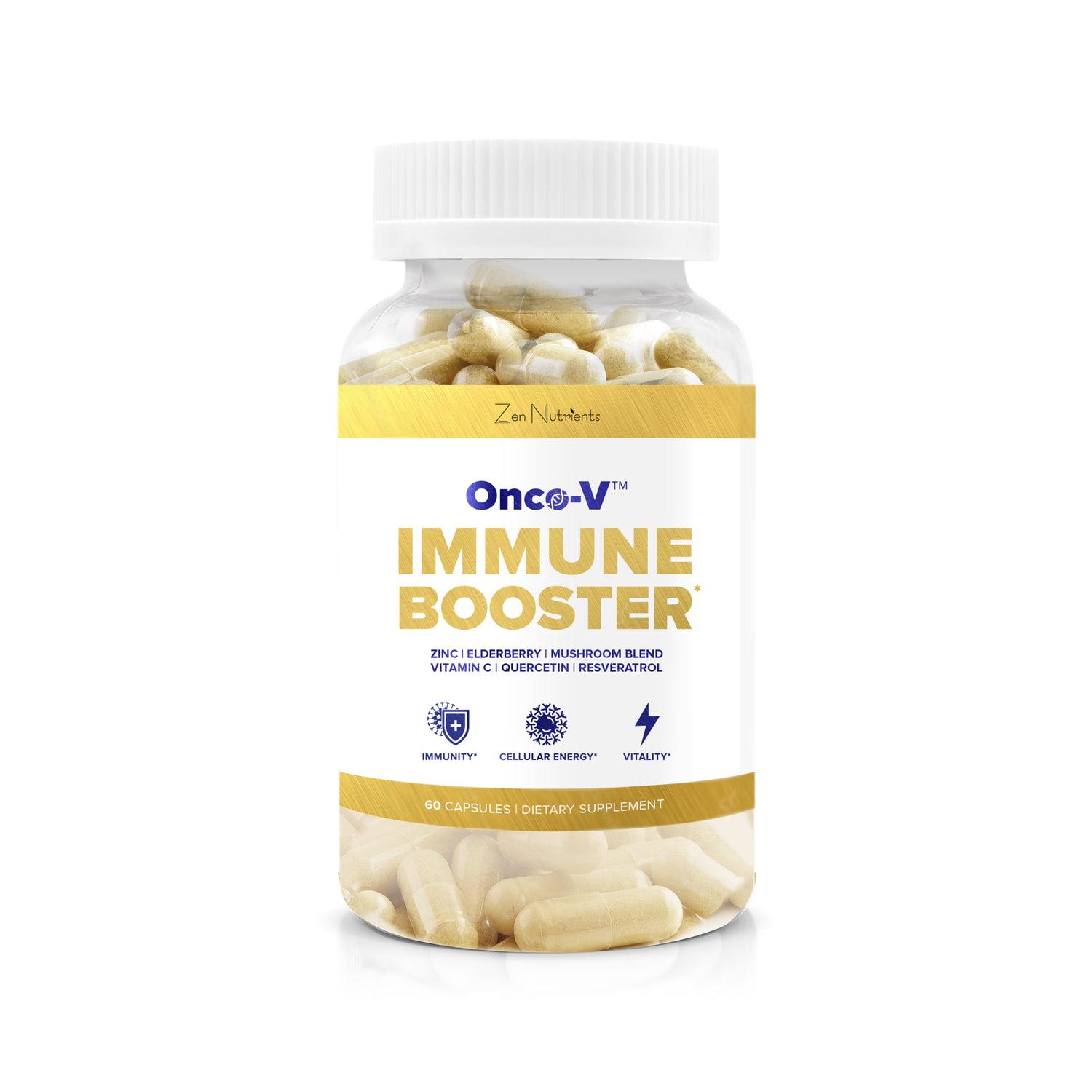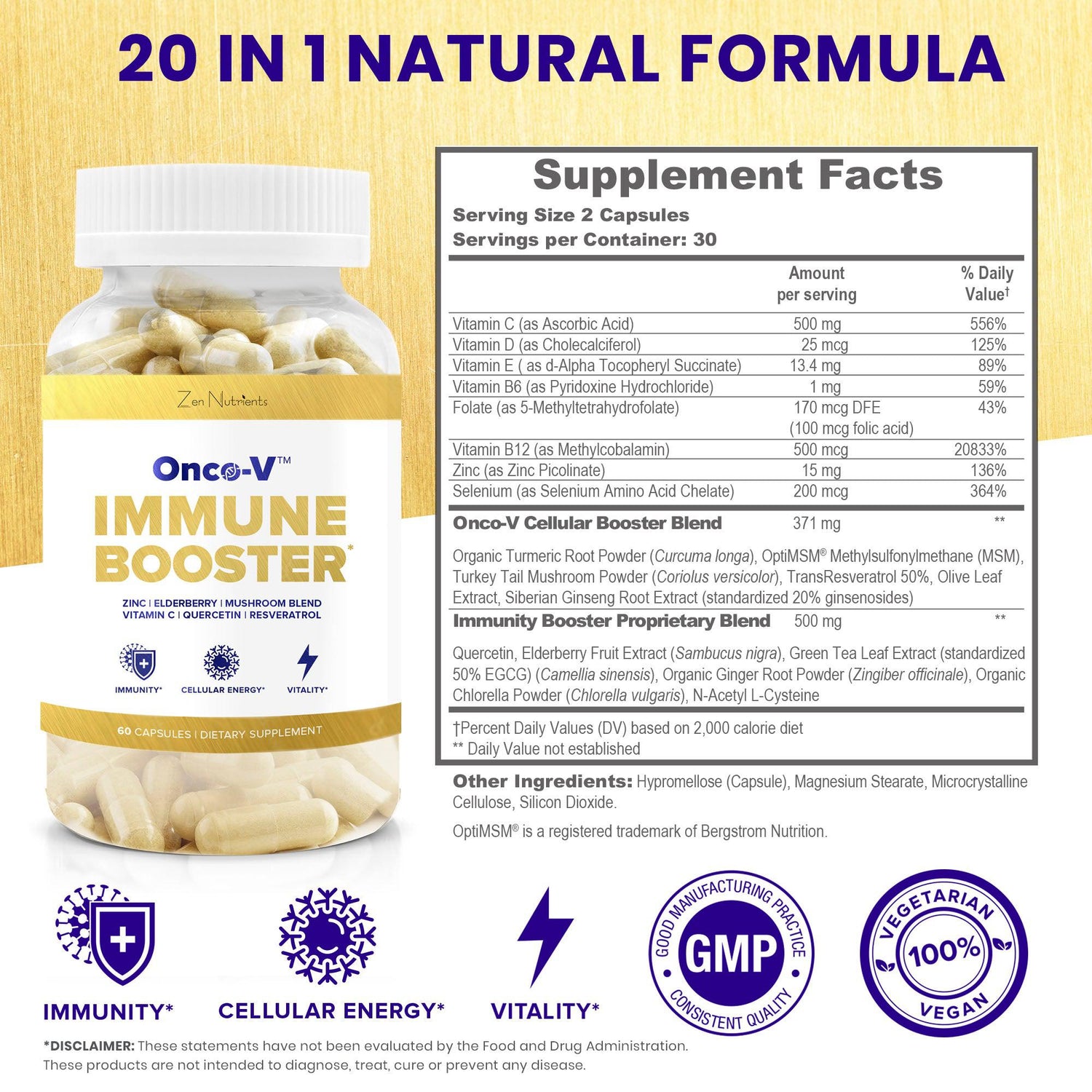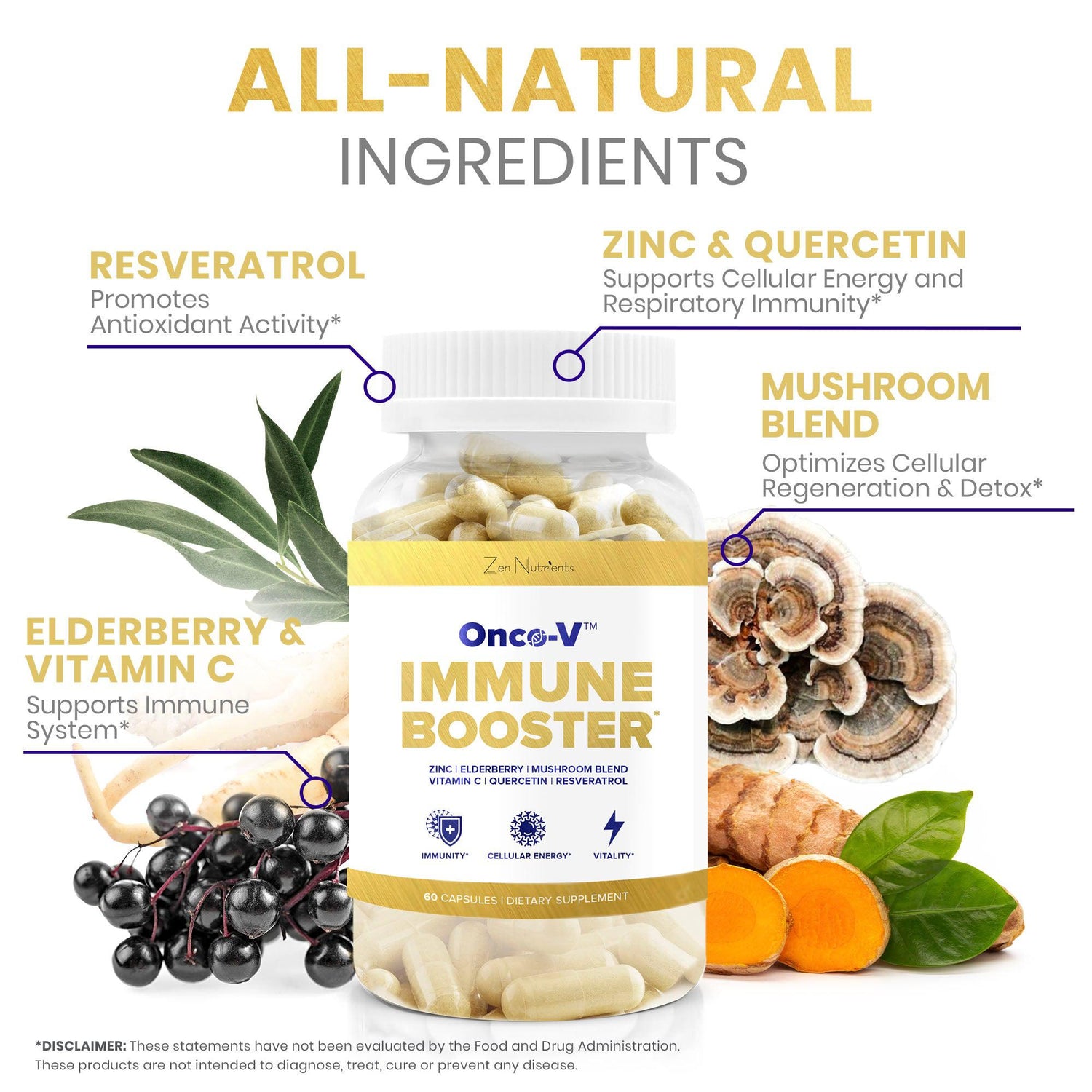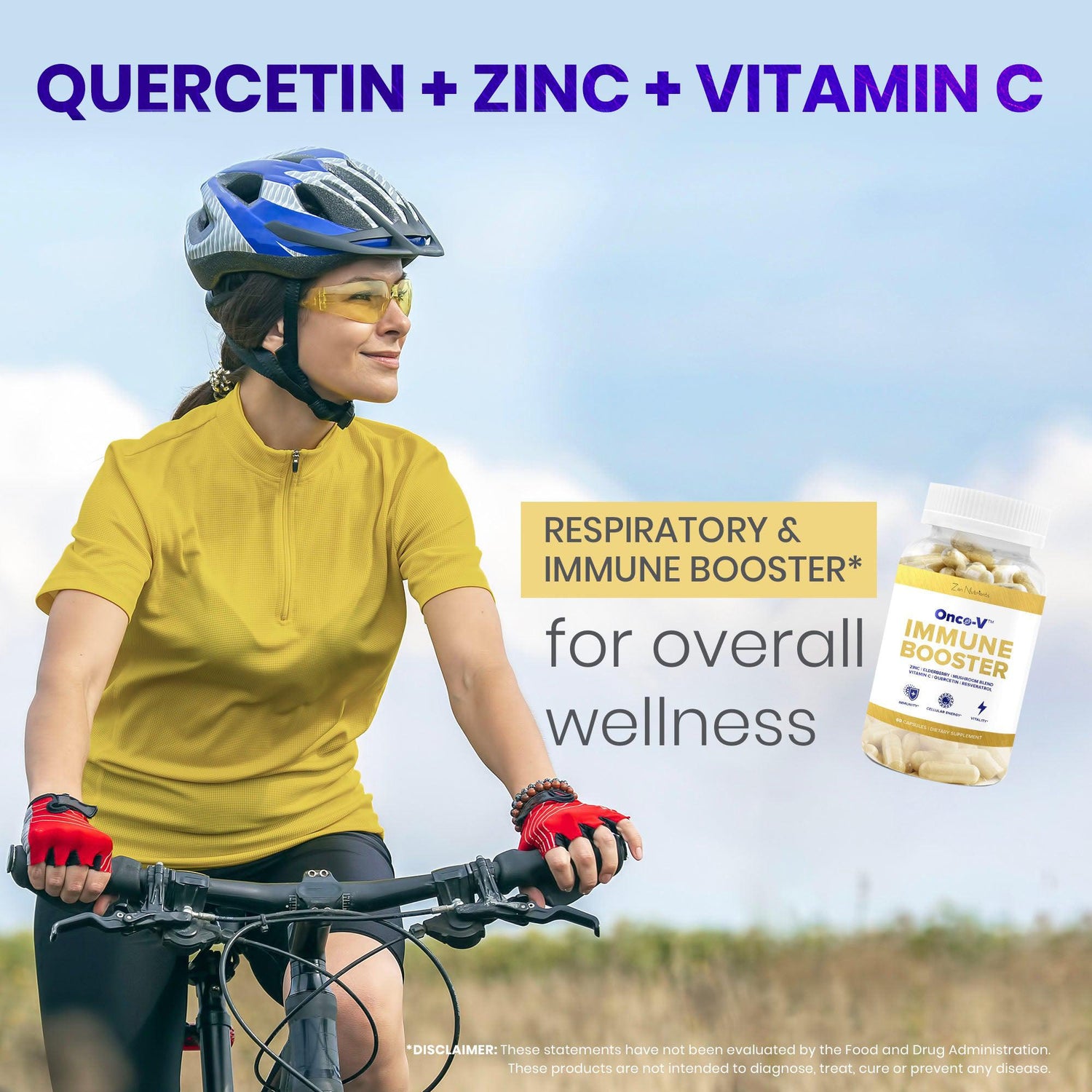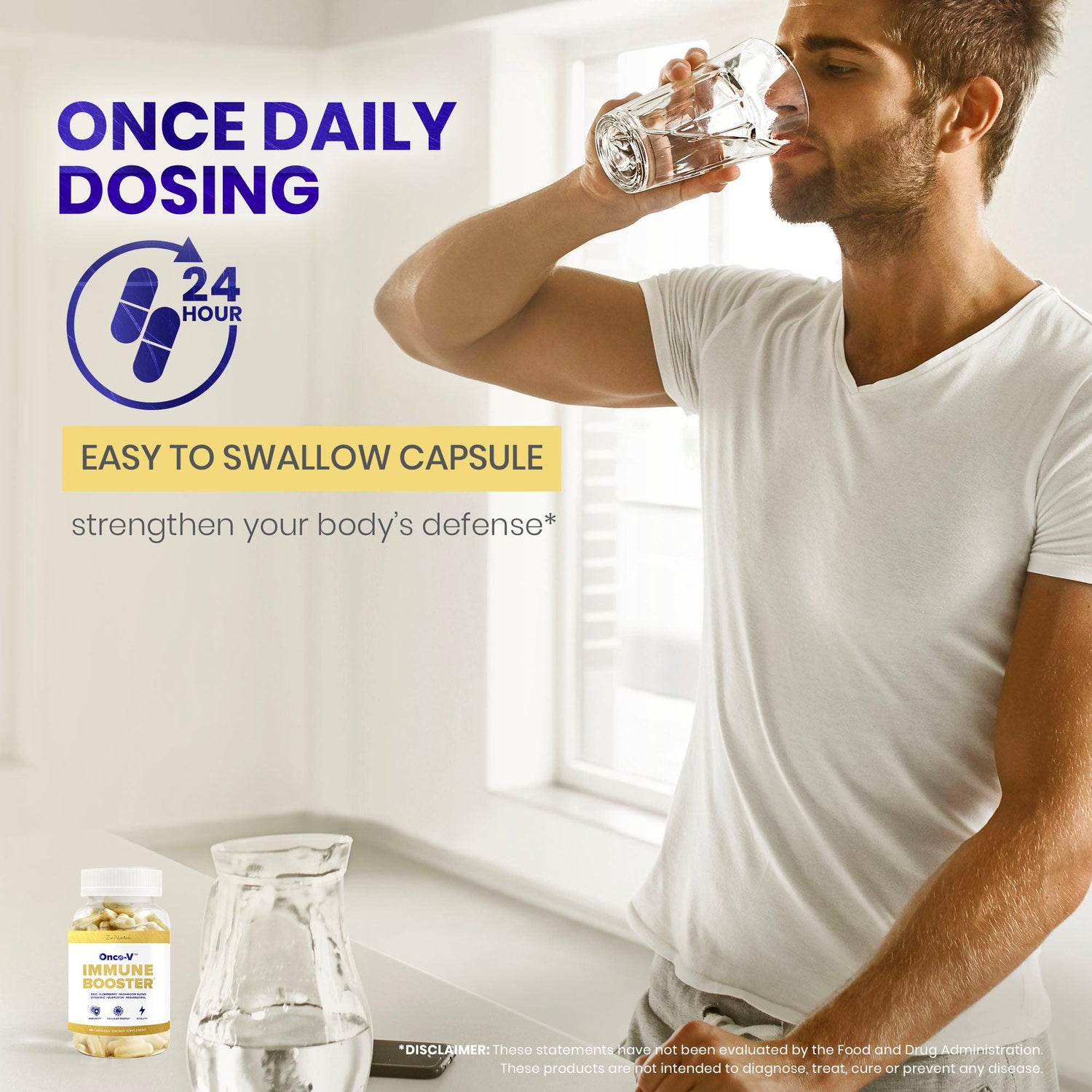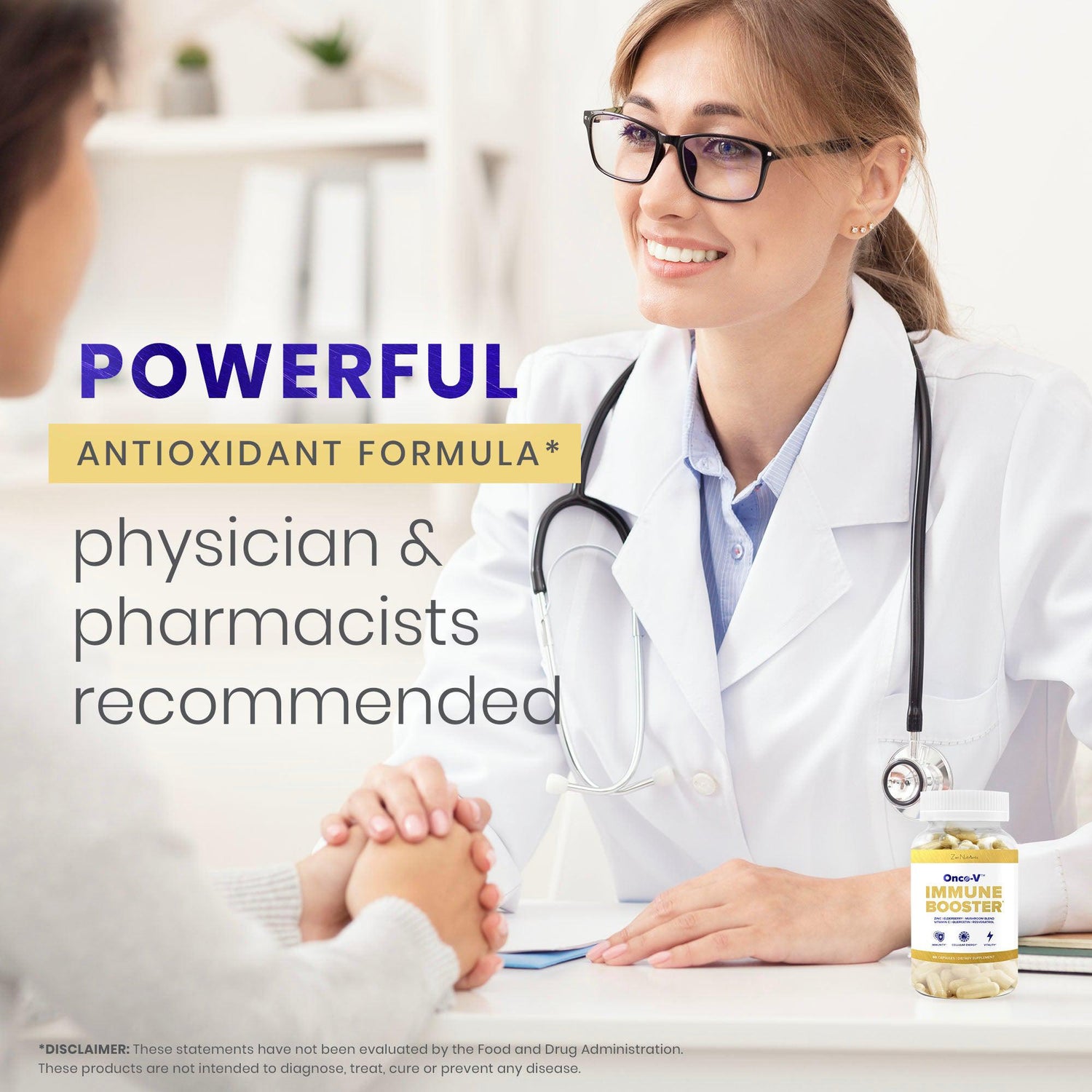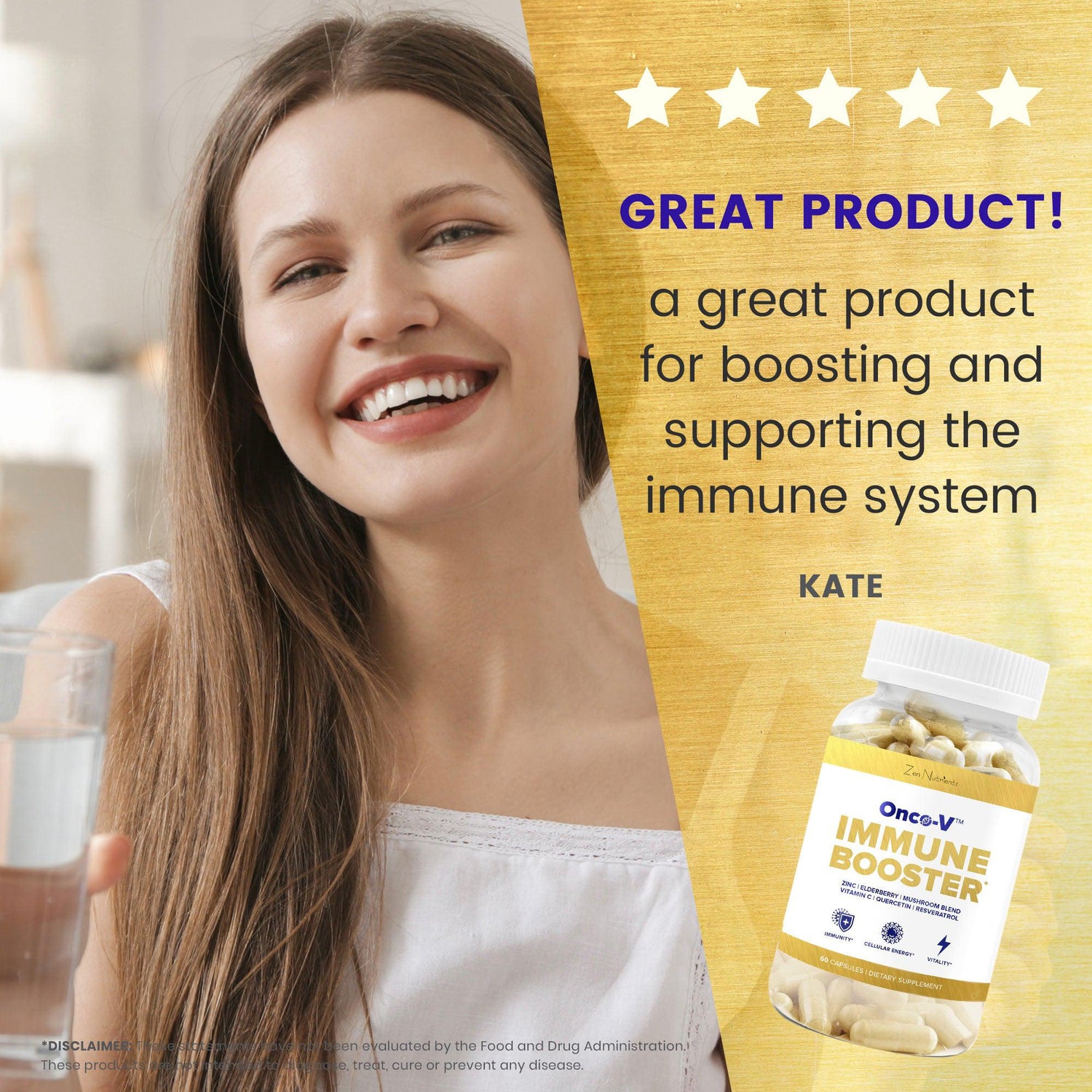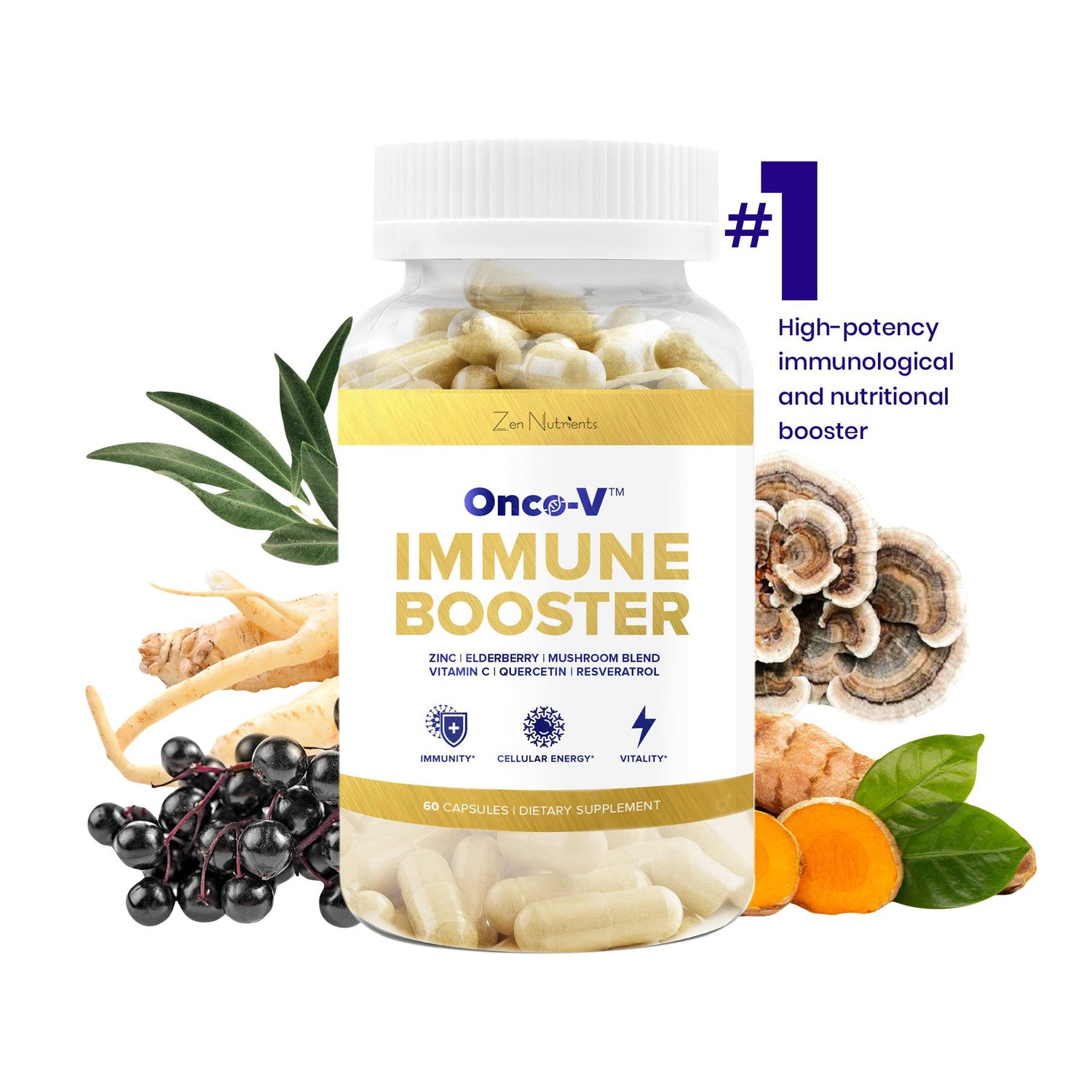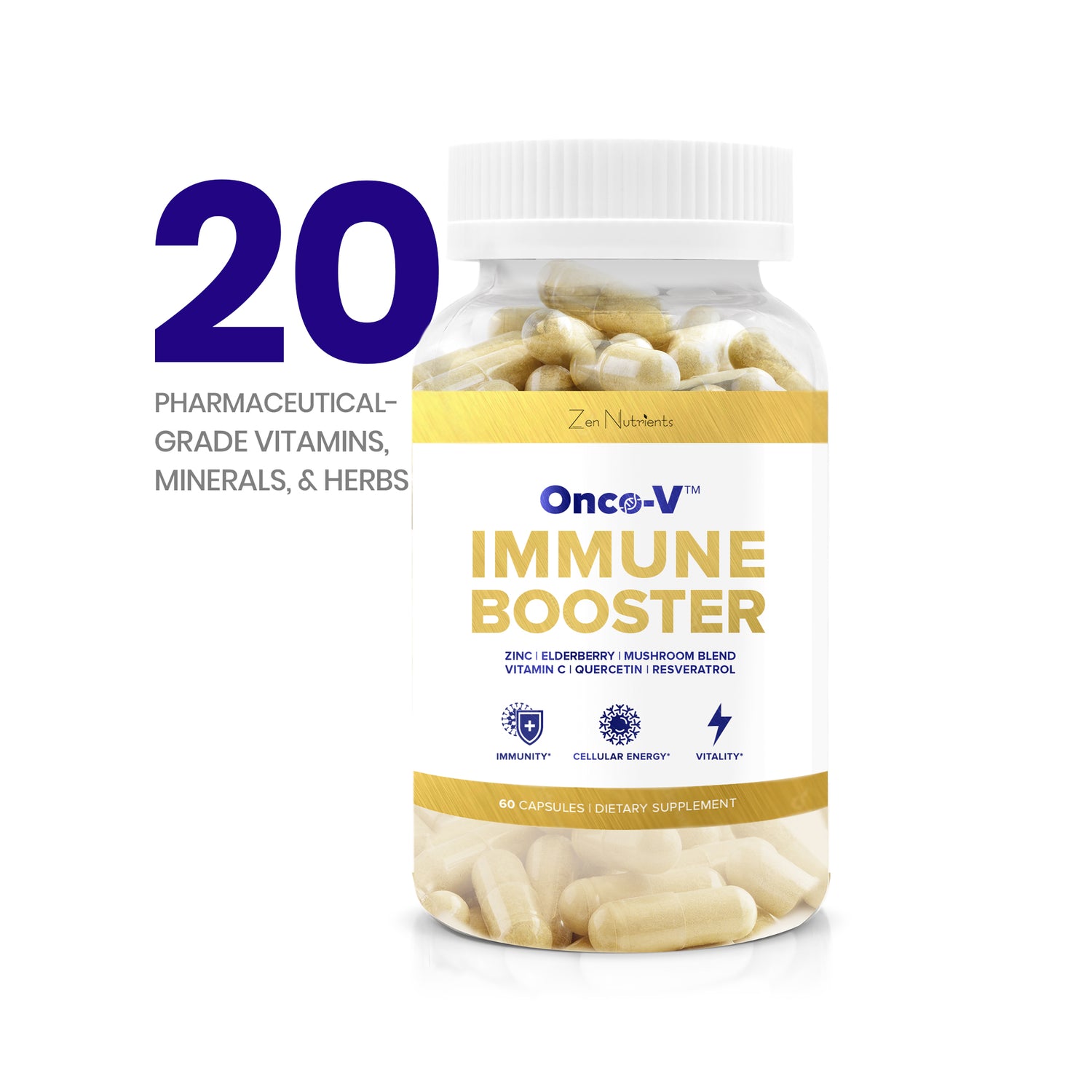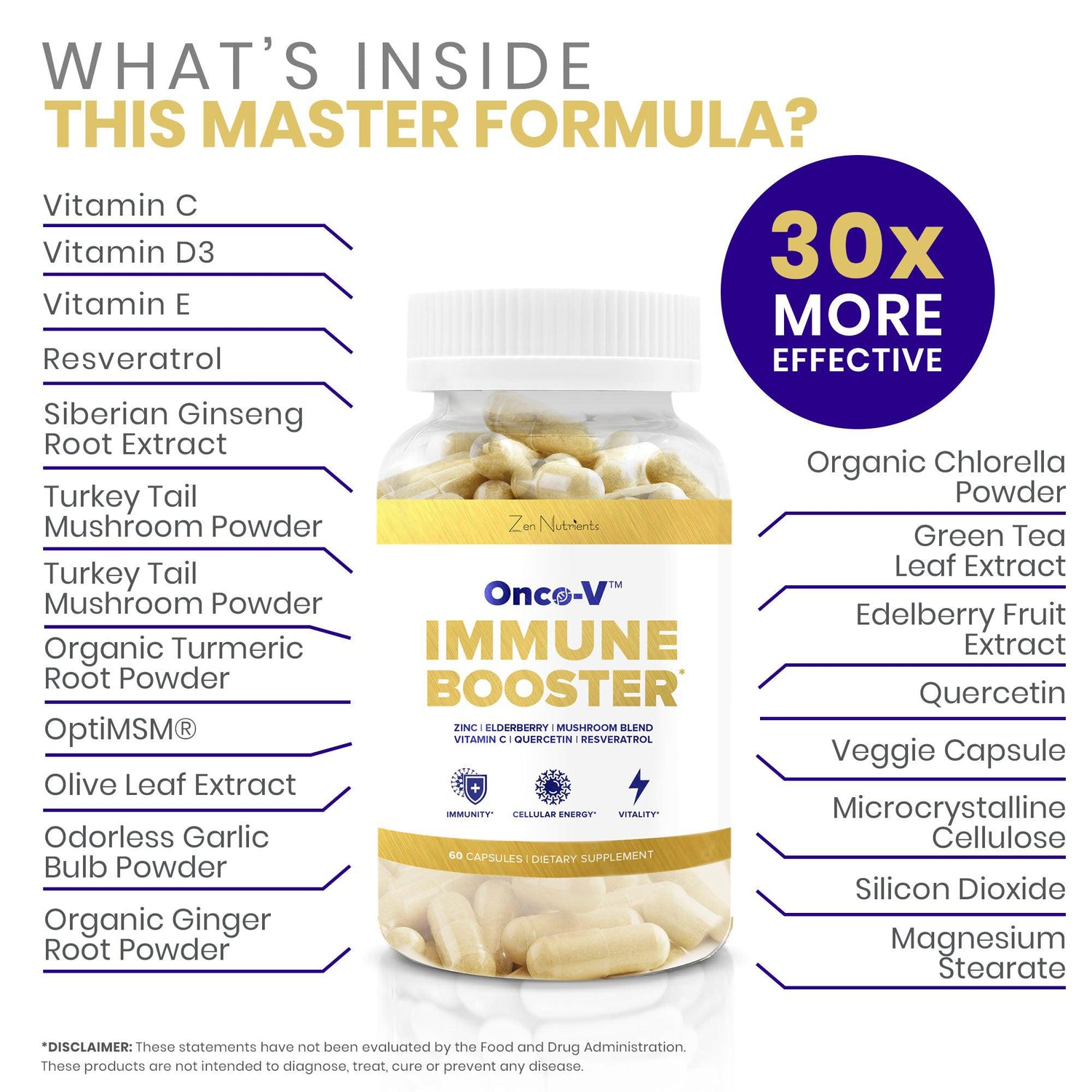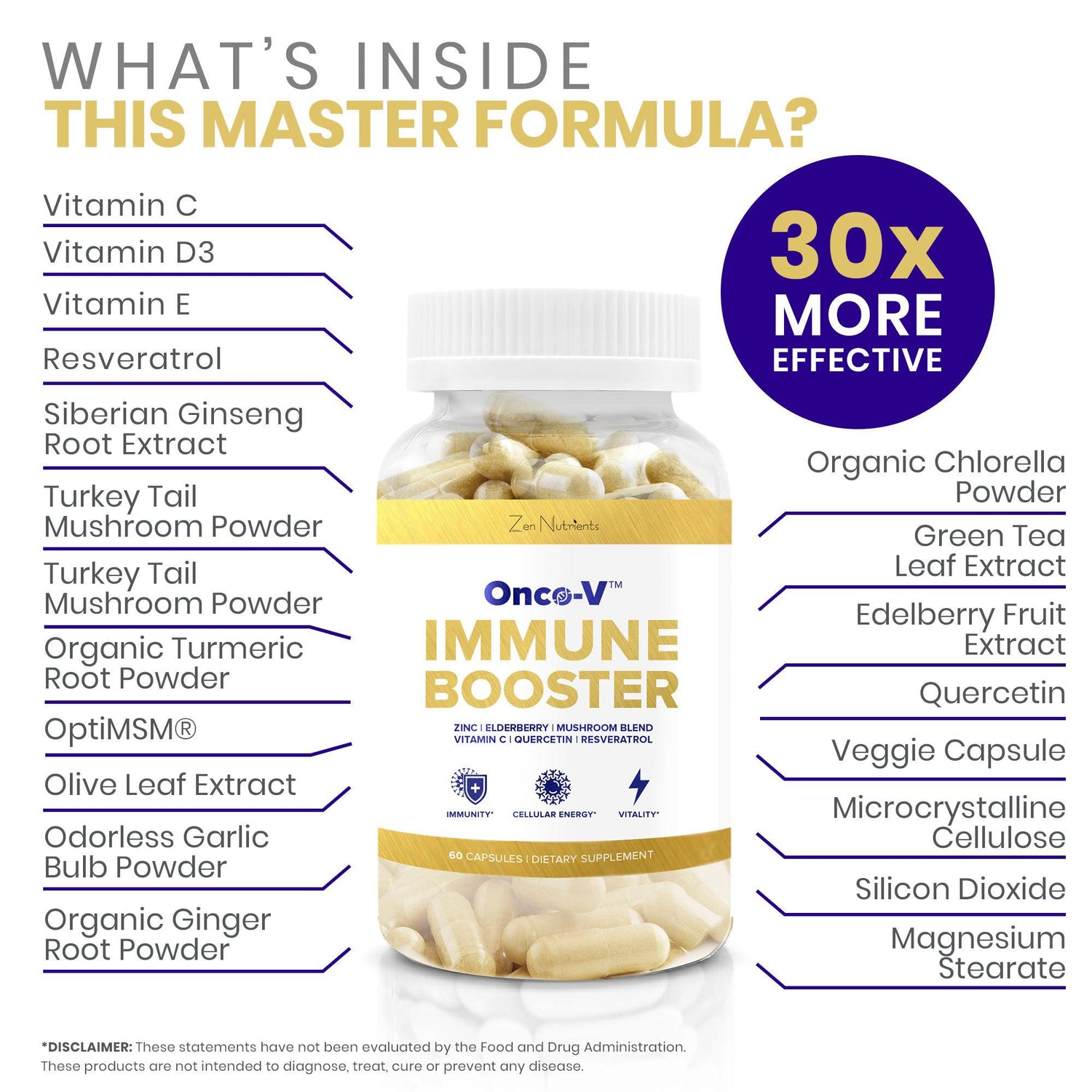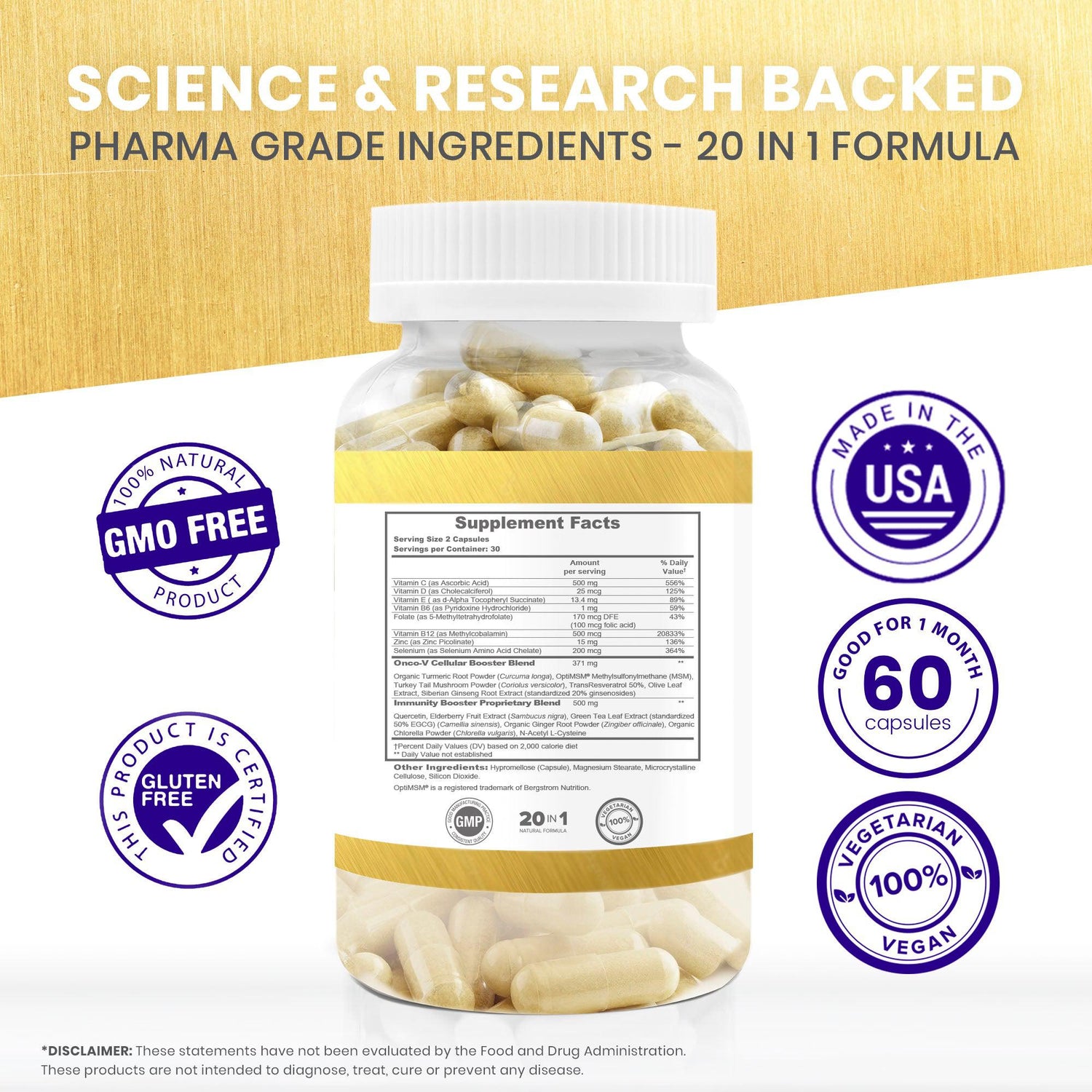 Onco-V®
Supports Immunity *
Promotes Cellular Energy *
Supports Vitality *
100% Money Back Guarantee
Free Domestic Delivery Over $30


Want to boost your immune system? Then Try This All-In-One Remedy Created By Leading Pharmacists.*
Every year a flu gets passed around in my family which, starts with my kids first. I usually get it towards the end and of course the worst!! I had just received my bottle of Onco-V® and started taking it immediately, I was the only one NOT to get sick this year. I truly believe this kept my immune system in check and strong enough to fight off whatever virus hit the rest of the family.

I was able to fight off the family flu for the first time ever!
CK1
Read More
Onco-V® Testimonial Video
FEATURED IN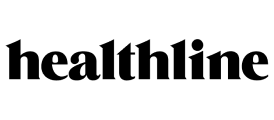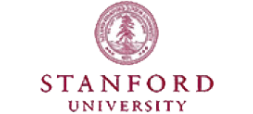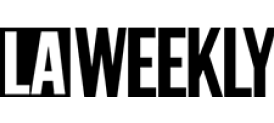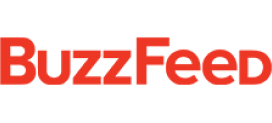 Zen Benefits.
#1 Most Comprehensive Immune & Cellular Support Formula*
Premium Quality Ingredients
Vitamin A (Retiynl Acetate)
Vitamin C (ascorbic acid)
Vitamin D3 (Cholecaciferol)
Vitamin E (D-alpha toco. succ)
Thiamin
Riboflavin
Niacin
Niacinamide
Pantothenic Acid
Vitamin B6 (Pyridoxine hcl)
Folate (5-tetrahydrofolate)
Vitamin B12 (methylcobalamin)
Zinc (Zinc Oxide)
Selenium (L-seleno.)
Manganese
Molybdenum
Coenzyme Q10
Proprietary Blend
Ginger
Ginseng
Green tea extract (50%EGCG)
Quercetin
Trans-Resveratrol
Tocotrienols (gamma)
Triterpenes (10%)
Turkey Tail mushroom (Coriolus versicolor)
Turmeric (BCM Form)
For Immune and Cellular Support*
Frequently Asked Questions
Onco-V® is created by clinical pharmacists, naturopathic physicians and other physicians to help prevent or reverse cellular damage.* This all-natural, ultra-convenient supplement contains 26 different pharmaceutical-grade vitamins, minerals, herbs, and supplements - all researched based in clinical studies to decrease inflammation and to protect cells from damage caused by various sources.*
Yes, in many instances using Onco-V® will be safe and effective. There are certain medications and conditions that may interact. Check with your physician before using Onco-V®.
The powerhouse blend of zinc picolinate, and vitamin C gives powerful antioxidant benefits to your body. This supplement can may give you a strong immune boost, may protect your body from infections and may help reverse cellular damage.*
It is recommended to use Onco-V® for up to 6 months to support viral and oncology related conditions.*
Yes, absolutely. We use bioavailable, organic and pharmaceutical-grade ingredients in our formula to optimize absorption. Our formulas are made in a state-of-the-art USA-FDA registered facility following Current Good Manufacturing Practice (CGMP), using Non-GMO ingredients. Rest assured, our premium supplements are also 3rd party tested to ensure quality, safety and compliance.
Yes, Onco-V® is vegetarian and vegan.
Onco-V® is used to support cellular functions, boosts immune health, provides antioxidant protection and inhibits cellular damage.*
Take 2 capsules with 8 oz of water with or without food, once daily.
Yes, Onco-V® can easily be opened and mixed into drinks, smoothies and/or food.
Clinical Research
Our clinical research team have conducted an independent ingredient review and have compiled several clinical studies with the results to demonstrate the ingredient effectiveness to support and help improve health.*
Customer Reviews
Write a Review
Ask a Question
For cold and flu prevention
I've been taking this immunity booster supplement for the past weeks and addition to my daily routine to keep my immune health in great shape specially for cold season!
For cold and flu prevention
I've been taking this immunity booster supplement for the past weeks and addition to my daily routine to keep my immune health in great shape specially for cold season!
Great product
I am so glad this is back in stock I have been battling cancer for 2 years now and while I was taking onco-v I went through chemo and radiation and didn't get sick the only side effects I had was tiredness I didn't get sick until it was no longer available I hope that never happens again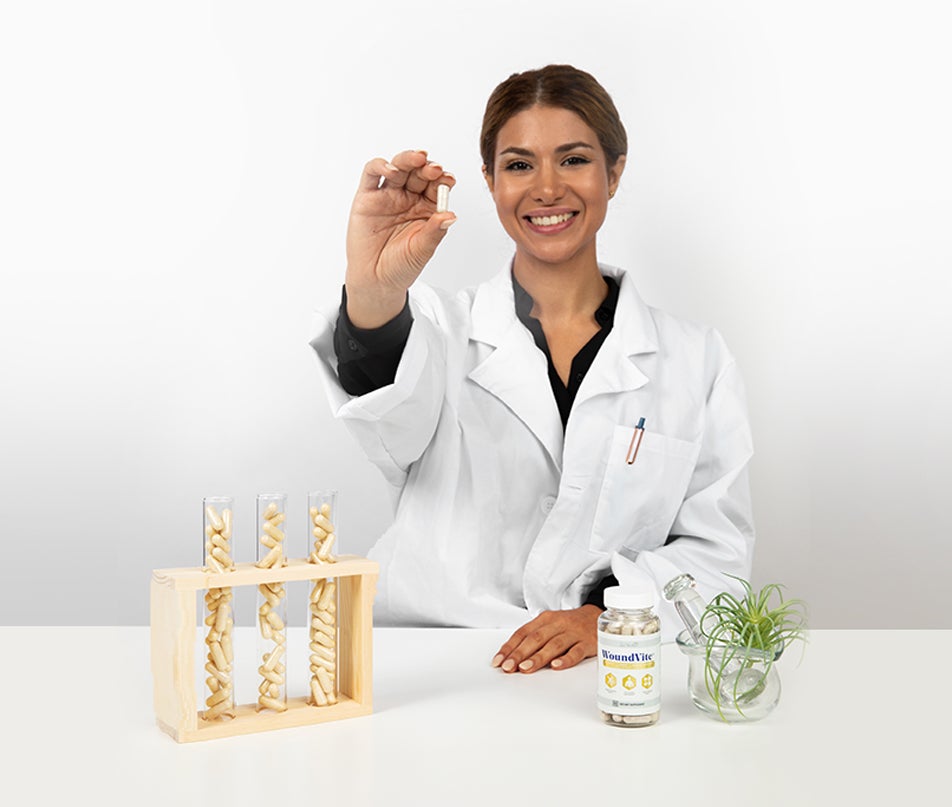 Why Zen Nutrients?
They say pharmacists are one of the most trusted professionals in the world. Well then, if you take the trust and wisdom of a pharmacist, combine that with the knowledge and expertise of a physician, this equals Zen Nutrients.
Dr. Saju Joseph is a talented award winning general surgery specialist that graduated with honors from Tufts University School of Medicine and completed a residency at Harvard Medical School. He has more than 20 years of diverse experiences in surgery, wound care, oncology, academia, and executing clinical research trials.
Dr. Kacian Brown, MD, ABWM, CWSP is an industry leading certified wound care specialist physician that graduated with honors from the American University of the Caribbean. She has more than 15 years of diverse experience in wound care, nutrition, dermatology, and academia.
Dr Eric Wood, ND is a District of Columbia-licensed (Washington D.C.) naturopathic physician and a graduate of the Canadian College of Naturopathic Medicine. He has been featured on NBC and ABC for being one of America's best Naturopathic Doctors
Dr. Jill Barat, PharmD is a licensed clinical pharmacist with a doctorate from the University of Florida. Dr. Barat has pursued advanced healthy aging training in A4M with a passion for patient wellness and counseling. She maintains an emphasis on an integrative approach to maintain the health and wellness of her patients.
Nicholas Micciche is a Doctor of Pharmacy from the University of South Florida College of Pharmacy. He is a Clinical Nutritionist with Zen Nutrients focusing his efforts on formula development, research and ultimately patient wellness. Nicholas is pursuing an advanced certification with the International School of Herbal Arts and Sciences.
Dr. Sona Ramdath Jr received his Doctor of Podiatry Medicine and Surgery at Barry University School of Medical Sciences in Miami Shores, Florida and completed a 3-year surgical residency at the Department of Veterans Affairs in Miami Florida. He then completed a Fellowship in Sport Medicine at Palo Alto Medical Foundation in San Francisco, California with mini fellowships in Germany and England in 2010/2011. He specializes in plantar fasciitis, neuropathy, wound care, foot and ankle disorders.